There's God, and there are the Peaky Blinders.
Con questa didascalia la BBC ha rilasciato, senza il minimo preavviso, come un fulmine a ciel sereno nel torrido caldo estivo, il trailer della quinta stagione di Peaky Blinders. Le stesse parole pronunciate in apertura del trailer dal loro carismatico leader Thomas Shelby, interpretato come sempre da Cillian Murphy.
"C'è Dio, e ci sono i Peaky Blinders. Possediamo noi le corde. Chi ci impiccherà ora, eh?"
Dopo l'epico finale della scorsa stagione, rivediamo tutti i membri della famiglia Shelby, in un susseguirsi di ambientazioni e situazioni totalmente diverse, in un clima di crescente tensione. La scalata al potere di Tom continua a proseguire, come indicano la sicurezza delle sue parole e gli scorci che ce lo mostrano in Parlamento nei palazzi di Westminster.
Le attività criminali della famiglia sono bel lungi dal concludersi. Morte e distruzione circondano ancora gli Shelby, che vediamo protagonisti di una sequela di esplosioni. "Tutti noi cerchiamo di uscirne, ma non ci riusciamo mai" è il commento amaro di zia Polly. "Nessuno ti impiccherà, lo farai tu stesso" è il richiamo di Ada.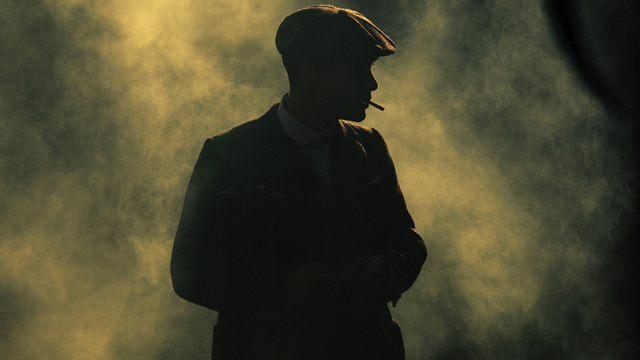 Tutto ci porta a pensare che, come sempre è avvenuto in Peaky Blinders, anche in questa stagione Thomas Shelby sarà sul filo del rasoio, a destreggiarsi tra la legalità e il crimine, mentre la sua famiglia è costantemente in pericolo. Cosa avverrà di preciso non si sa ancora, ma risulta evidente che ai soliti problemi da affrontare si aggiungerà il clima di estrema tensione, quasi di rivolta, nel quale il popolo inglese sembra immerso in queste immagini. Atmosfera probabilmente collegata alla Grande Depressione del 1929.
A concludere il trailer sono parole tutt'altro che confortanti, che emanano un'aura di minaccia. A volte, la morte è un atto di gentilezza.
Non si sa ancora con esattezza quanto dovremo aspettare per sapere a chi siano rivolte, ma secondo voci non confermate la quinta stagione di Peaky Blinders potrebbe essere rilasciata tra agosto e settembre di quest'anno.