Se riuscissimo a fermare il tempo nell'esatto momento in cui Nemo Nobody sta per morire riusciremmo forse a comprendere quanto sembrino distanti eppure così vicine le vite degli uomini. C'è un percorso comune che conosciamo anche noi. Siamo anche noi uomini che non esistono, come Nemo interpretato da Jared Leto e come Thomas Shelby (ma quanto è brutto, poi, Thomas Shelby?) protagonista di Peaky Blinders.
Siamo soli, eventi rari di un tempo che scorre sempre uguale. Siamo visti, vissuti, interpretati ogni volta in maniera diversa. Come esseri unici della nostra specie. Giochiamo al nostro gioco e le regole non sempre vengono comprese.
Jared Leto non fa che creare un collegamento tra il suo personaggio in Mr. Nobody e il brano dei Thirty Seconds to Mars e tutto questo si affianca dolcemente alla storia di Thomas Shelby e dei suoi Peaky Blinders.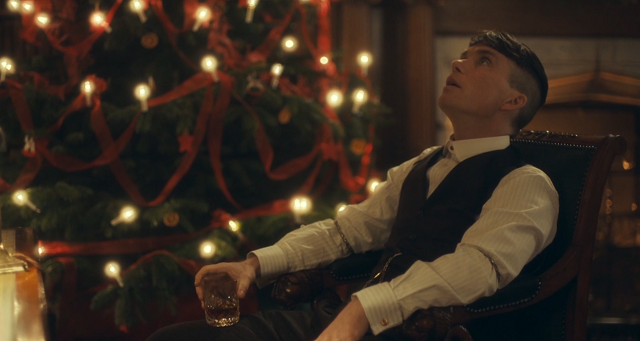 Questa solitudine porta a diventare re. Accade a Thomas con la sua famiglia, a Nemo invece con il suo passato.
Whatever you do, don't ever play my game
Too many years being the king of pain
You gotta lose it all if you wanna take control
Sell yourself to save your soul
Solo se non scegli tutto rimane possibile. Ma per avere il controllo bisogna rendere la scelta evidente e la conseguenza che più si manifesta è la perdita. Thomas non vive, agisce secondo uno schema che gli permette oramai di non dover pensare ai suoi sentimenti. È la reazione automatica allo stress, si agisce in ambiti lontani da quello per cui si è provato più dolore.
Rescue me from the demons in my mind
Riusciamo a vederli i demoni che danzano sulle note della malinconia. Abitano la notte densa di fumo nelle strade vissute dai Peaky Blinders. Rimangono nascosti e protetti nelle menti di chi per troppo tempo è rimasto ad ascoltarli. Sono forse solo fantasmi di un passato che non si riesce a seppellire.
Rescue me from the lovers in my life
E l'amore è forse l'unica fede che non può essere distrutta, ed è anche quella in grado di distruggere con effetto maggiore l'anima di un essere umano. Vendere se stessi è la sola soluzione possibile per evitare di cadere a terra e scomparire definitivamente. Deve continuare a esistere almeno una parte di Thomas, magari quella più vendicativa.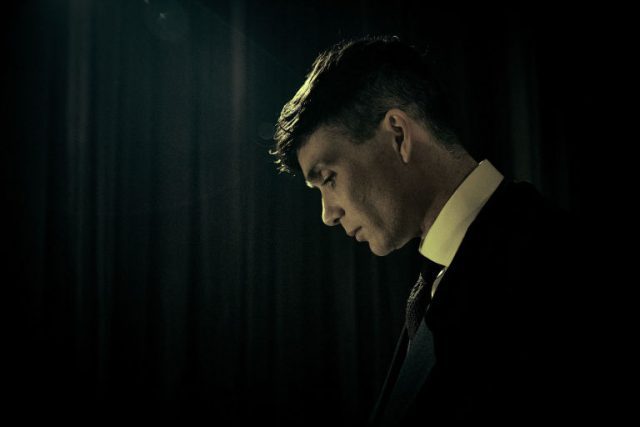 Whatever you do, don't ever lose your faith
The devil's quick to love, lust and pain
Better to say yes to never know,
Sell yourself to save your soul
Rescue me
L'urlo di Jared Leto è quello silenzioso di Thomas Shelby. Il passato che può venir distrutto dalla forza di una voce. La volontà di distruggerlo cosicché non venga ricordato, che cada nel vuoto quando per pochi secondi l'uomo chiede di essere salvato. Come fosse l'ultima strada da poter percorrere prima della fine definitiva.
Sell yourself to save your soul
L'anima di Thomas è ormai venduta agli affari. Gli interessi sono divenuti priorità, anche rispetto alla famiglia e a tutto ciò che significa. Ora l'unica cosa in grado di dargli anestesia è il silenzio e l'azione contro i nemici che decidono per una guerra contro i Peaky Blinders.
Rescue me
Non sentiremo urlare mai Thomas Shelby, non in maniera manifesta. L'urlo che cresce diventa parte dell'arrendersi al sentimento lottando per non provarlo più. Quello che riusciremo a vedere sarà il degradarsi della sua stessa storia. Lo vedremo vacillare, lo vedremo farsi schiacciare dai ricordi di un passato mai troppo lontano. Eppure la sofferenza e la solitudine sono tanto terribili quanto sono silenziosi e Thomas è all'estremo, non si riesce a scorgere nulla ma è tutto lì, nascosto nel tempo ma costantemente presente.