Una delle canzoni più iconiche della scena rap americana degli anni '90 vuole raccontarci, in maniera indiretta, Peaky Blinders. Nella fattispecie il suo protagonista, così tormentato dal ruolo di leader e dall'amore. In questa tempesta emotiva, Thomas Shelby in Peaky Blinders è il dipinto perfetto di un "paradiso" del crimine. O almeno di quella idea di "paradiso" scritta da Coolio, fortemente influenzata dalla realtà di quegli anni.
Il suo cammino comincia così, con poche e semplici parole, nei criptici meandri della spiritualità da strada. Un piccolo e riadattato estratto della Bibbia, per il quale un singolo uomo, cambierà non solo il destino dei Peaky Blinders, ma di tutto il panorama del crimine inglese.
As I walk through the valley of the shadow of death
I take a look at my life and realize there's not much left
coz I've been blastin and laughin so long,
I suoi passi, incerti, si trascinano rovinosamente in un'idea che martella il cervello. Ritmico e diabolico è il suono che produce. Una miscela di tossico fumo che si dissolve ad ogni aspirata. L'idea della famiglia, di quel legame inciso nel sangue, più forte di qualsiasi avversità della vita.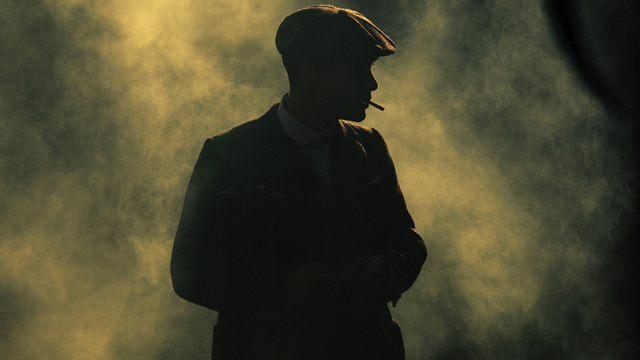 Più forte della guerra, una valle oscura dove ogni anima è destinata a perdersi. In questo tragico cataclisma interiore solo l'alcol può azzerare i pensieri. Il passato e il ricordo di una persona che non è più la stessa.
but I ain't never crossed a man that didn't deserve it
Un pastore che con strategica caparbietà guida il gregge tra il marciume delle periferiche strade di Birmingham. Un uomo dannato, accecato dalla sua idea di bene. Dalla sua idea di morte. Una pistola che uccide solo chi minaccia i Peaky Blinders. Un perverso "Robin Hood" del crimine, privo di moralistici ideali, fragili e inconsistenti. In una giungla in cui solo il più forte sopravvive.
you better watch how you're talking, and where you're walking
or you and your homies might be lined in chalk
In questo mondo non esiste tranquillità e serenità. Ogni gesto, parola o sguardo, sono una lama affilata, nascosta in un comune cappello, pronta a sferrare un colpo mortale. Una frusta che colpisce la nuda schiena del più debole e con metallica e stridente forza disintegra la minaccia.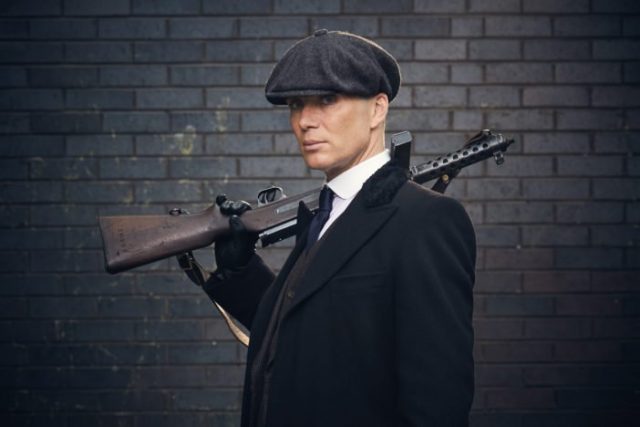 Per guadagnarsi il paradiso, la sua mano è stata più veloce dei suoi antagonisti. Più veloce di Billy Kimber, di Alfie Solomons, Luca Changretta e le stesse forze dell'ordine.
They got the situation, they got me facin'
I can't live a normal life, I was raised by the stripes
so I gotta be down with the hood team
Questo è quello che sa fare. Questo è ciò che ha visto ed appreso nella sua vita nel ghetto. Un'esistenza costruita sul dominio e la violenza, nell'unico linguaggio parlato dai ragazzi della periferia. Senza prospettive e senza futuro. Soli nel crimine e nei loro precari, ma allo stesso tempo così umani, ideali. Non esiste altro modo, se non la morte.
I'm a loc'd out gangsta set trippin' banger
and my homies is down so don't arouse my anger, fool
death ain't nothing but a heartbeat away,
E in fondo, l'ultimo atto di un uomo, è roba semplice. Un effimero battito d'ali. L'agonia di un singolo istante prima dei buio infinito. L'abisso che ogni uomo teme, persino Thomas Shelby. Eppure nella morte vive. E nella stessa morte si compie la parabola salvifica dei Peaky Blinders.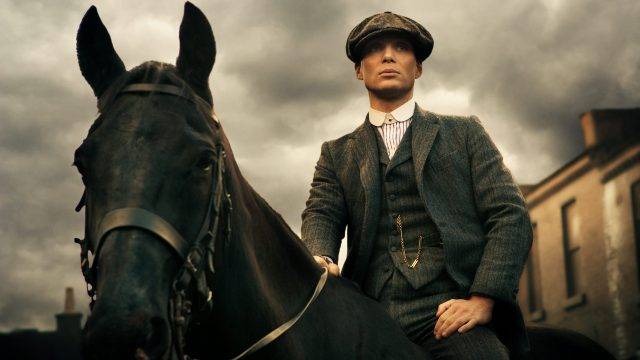 Nella cieca rabbia di un uomo pronto a tutto per la famiglia, ogni rivale cade, come foglie secche di un albero in autunno.

they say I gotta learn, but nobody's here to teach me
if they can't undersstand it, how can they reach me
I guess they can't, I guess they won't
I guess they front, that's why I know my life is out of luck, fool
In questo paradosso di una vita sfortunata, così sofferta e pesante, Thomas Shelby ha imparato a vivere. Nessuno gli ha insegnato a farlo, la sua determinazione e il suo coraggio nel proteggere ogni persona cara, lo hanno portato a capire e gestire le regole del gioco. Polly Grey ha tentato, invano, di essere una guida e un insegnante che potesse tenere le redini di un cavallo indomabile.
been spending most their lives, living in the gangsta's paradise
spending most our lives, living in the gangsta's paradise
Un cavallo che fiero galoppa, per le strade di Birmingham, dell'Inghilterra intera fino ad arrivare in Russia. Un "paradiso" urbano dove non esistono vincitori né vinti, ma solo uomini in grado di resistere e scalare la loro piramide sociale, in una guerra all'ultimo sangue.
Tell me why are we, so blind to see
That the one's we hurt, are you and me
In questo contesto, non è permessa la debolezza. L'amore lo blocca e annienta quella fiera che combatte dentro di lui. Thomas Shelby ne è consapevole, ma non vuole accettarlo. Non vuole accettare di rimanere solo con un marmoreo e gelido cuore in mano. Questa consapevolezza lo porterà a perdere la sua amata Grace e il fratello più piccolo, John.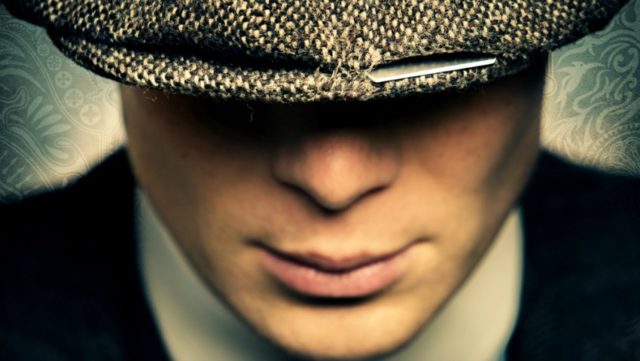 Questa consapevolezza in Peaky Blinders è il tetro dipinto di una canzone che ancora oggi riecheggia nella nostra memoria. È il fardello e il tormento che ogni uomo di strada si porta dentro, ogni giorno della propria esistenza.
È il gangsta's paradise e forse Coolio, indirettamente, ha scritto un bellissimo tributo a Thomas Shelby. I due "gangster" di ieri e di oggi si parlano, separati da decenni ma in preda agli stessi tormenti dell'anima.