Le Serie Tv originali di Netflix riscuotono sempre più successo. Iron Fist, Una serie di Sfortunati Eventi, Tredici: sono solo alcuni esempi che Netflix ha prodotto nell'ultimo anno. Tra le prime produzioni originali del servizio streaming c'è Orange is the New Black, ora giunta alla sua quinta stagione.
La quinta stagione di Orange is the New Black sarà disponibile in tutti gli stati in cui è presente Netflix dal 9 giugno 2017. Gli eventi raccontati si svolgeranno nell'arco di tre giorni.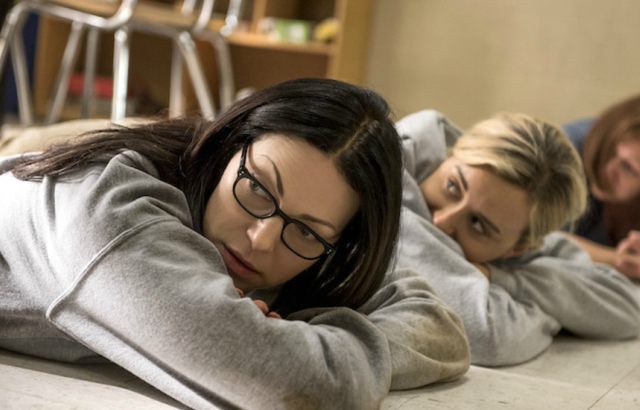 Netflix ha rilasciato un teaser trailer della prossima stagione. Sono i primi minuti del primo episodio: l'azione riprende da dove l'abbiamo lasciata alla fine della quarta, dopo la tragica scomparsa di…
(SPOILER!)
.
.
.
…Poussey.
Daya (Dascha Polanco) sta puntando una pistola verso uno dei secondini, i quali durante la scorsa stagione si sono divertiti a opprimere le detenute. Attorno a lei le altre carcerate premono per ottenere vendetta. Piper e Alex, occupate con i loro guai, incappano nella rivolta, ma non intendono prenderne parte.
 Ecco il teaser trailer
Che cosa significa quello sparo? Daya ha davvero premuto il grilletto? Da questo piccolo assaggio vediamo come la quinta stagione si apra con già molta carne al fuoco.
La rivolta delle detenute, unita alla rabbia e al lutto, porterà al caos. Avendo assaggiato un po' di potere, le vite delle carcerate saranno profondamente cambiate, mentre cercano di combattere per il rispetto che meritano. Qualsiasi siano le conseguenze di questa rivolta, la vita al Litchfield non sarà mai più la stessa.
Orange is the New Black è stata ideata da Jenji Kohan e prende spunto dalla biografia di Piper Kerman. Nel cast troviamo un vasto numero di attori, tra cui Taylor Schilling (Piper Chapman), Laura Prepon (Alex Vause), Kate Mulgrew ("Red"), Uzo Aduba (Suzanne "Occhi Pazzi"), Danielle Brooks ("Taystee") e Selenis Leyva (Gloria Mendoza).