I giorni di messa in onda per la serie tv Z Nation sono terminati. L'ultimo episodio della serie televisiva della Syfy andrà in onda questo 28 dicembre.
Z Nation, per chi non sapesse di cosa tratta, vedeva un gruppo di sopravvissuti a un attacco zombie alla ricerca di un uomo immune al virus che aveva distrutto il mondo.
Lo show debuttò con 13 episodi nel 2015.
A darne la triste conferma nelle ultime ore il produttore dello show, David Michael Latt, tramite un post sul proprio social network.
Malgrado la cancellazione dopo cinque stagioni, Z Nation continuerà a vivere in modo proprio sulla piattaforma streaming Netflix. Infatti quest'ultima ha ordinato la produzione di otto episodi prequel, che andranno a formare lo show dal titolo Black Summer. La serie vedrà come protagonista l'attore Jaime King, conosciuto per Hart of Dixie. La trama riguarderà la ricerca della figlia da parte di una madre successivamente alla distruzione del mondo.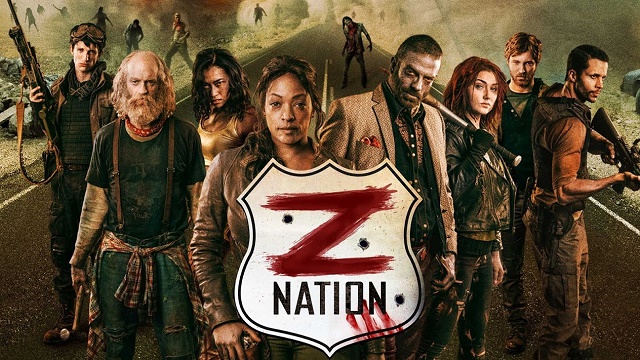 Z Nation non è mai stata la serie di punta della Syfy; anche quest'ultima stagione ne è stata la conferma con gli ultimi indici di ascolto. La decisione di cancellarla dopo 70 episodi in totale sembrerebbe non essere pesata particolarmente all'emittente televisiva.
Latt si è detto dispiaciuto all'interno del video, ma ha definito Black Summer come "l'inizio di nuove cose".
Ad ogni modo l'emittente Syfy ha deciso di apportare delle modifiche nel proprio catalogo, puntando a serie televisive di un certo spessore. Primo fra tutti Nightflyers, ispirandosi ai romanzi di George R. R. Martin, il quale debutterà prossimamente sul piccolo schermo.
In ogni caso, nel 2019 avremo i finali di stagione degli show: Killjoys, Van Helsing, Wynonna Earp, Happy, Krypton, The Purge. 
Che cosa ne pensate? Siete fan della serie televisiva? Avreste voluto un'altra stagione conclusiva o questa quinta è stata soddisfacente?