La serie televisiva You, sbarcata sulla piattaforma streaming Netflix lo scorso 26 dicembre e prodotta dall'emittente Lifetime, oltre ad acquisire subito popolarità ha anche provocato una serie di opinioni contrastanti fra i tanti telespettatori.
Se alcuni di loro si sono detti spaventati dalla mente contorta del protagonista Joe Goldberg, che impariamo a conoscere nel corso delle varie puntate grazie alla sua narrazione, altri ne sono rimasti affascinati, giustificando persino le azioni dell'uomo.
Ebbene sì, avete capito bene.
E proprio questi ultimi spettatori hanno iniziato a preoccupare l'attore Penn Badgley, interprete di Joe.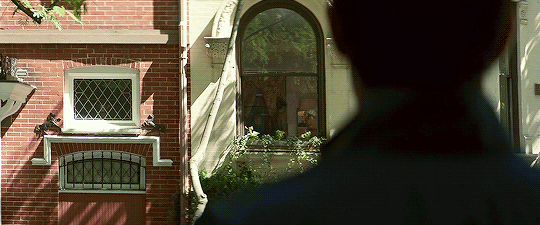 Analizzando i numerosi tweet inviati all'attore di You si può notare che la maggior parte di essi hanno tutti una cosa in comune: romanticizzare la condotta del protagonista. Una condotta che, ovviamente, dovrebbe essere considerata sbagliata, pericolosa, essendo Joe Goldberg uno stalker. I segnali ci sono tutti: inizialmente l'uomo isola Beck (Elizabeth Lail), per poi iniziare a controllarla nella sua vita quotidiana. Infine Joe si sbarazza di tutte quelle persone che ritiene "pericolose" per la donna.
Sembrerebbe che gli spettatori invece di concentrarsi su questi aspetti della serie televisiva, si siano focalizzati su come sia immeritevole, orribile e antipatica il personaggio di Beck. Per gli appassionati di You il personaggio interpretato da Badgley è semplicemente incompreso e sexy in quello che fa.
Per questo motivo l'attore ha cercato di ricordare ai propri fan su Twitter che Joe Goldberg non è solo un semplice stalker, ma anche un assassino e non c'è nulla di romantico nelle sue azioni nei confronti di Beck.
A: He is a murderer https://t.co/g2g4f3JvaF

— Penn Badgley (@PennBadgley) January 9, 2019
No thx https://t.co/VnBqJ3JoxG

— Penn Badgley (@PennBadgley) January 9, 2019
Ditto. It will be all the motivation I need for season 2. https://t.co/fy2hojauDG

— Penn Badgley (@PennBadgley) January 9, 2019
Nell'attesa di nuove notizie riguardo la seconda stagione, non ci resta sperare che la gente apra gli occhi su Joe e il messaggio che You vuole trasmettere.
Che cosa ne pensate?
Qual è la vostra opinione in merito?