Netflix ha ordinato una terza stagione di 10 episodi della sua serie drammatica di successo You, prevista per il 2021. Il rinnovo non è una sorpresa. La seconda stagione di You si è classificata quinta nella top 10 di Netflix come serie più popolare nel 2019, pochi giorni dopo la sua uscita. Ha anche una forte presenza sui social media. La serie ha fatto tendenza su Twitter in tutto il mondo per le prime ore nella sua data di uscita il 26 dicembre.
I co-creatori Sera Gamble e Greg Berlanti tornano come produttori esecutivi per la terza stagione. Torneranno anche i protagonisti Penn Badgley e Victoria Pedretti che riprenderanno i rispettivi ruoli. Sviluppato da Gamble e Berlanti, You è basato sui libri di Caroline Kepnes, You and Hidden Bodies. Nella seconda stagione, Joe Goldberg (Badgley) si trasferisce da New York a Los Angeles per sfuggire al suo passato e ricomincia con una nuova identità.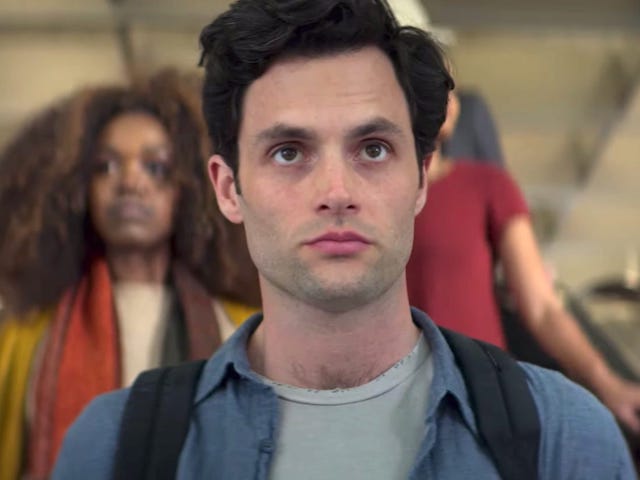 Fresco di un'intensa relazione finita con un omicidio, l'ultima cosa che si aspetta è di incontrare una nuova incredibile donna, ma si sta innamorando di nuovo. La storia si ripete? O questa volta sarà quella giusta? Joe è abbastanza pazzo da rischiare di scoprirlo. You è stato inizialmente ordinato da Lifetime nel luglio 2018. Lifetime ha rinnovato la serie per una seconda stagione, che successivamente è passata a Netflix.
"Abbiamo ancora molte storie da raccontare", ha detto Gamble a The Hollywood Reporter il mese scorso dopo il debutto della seconda stagione. "Non ho affatto paura di dire che potremmo sicuramente seguire Joe [Badgley] per diverse altre stagioni. Perché crediamo nel mondo che Caroline [Kepnes, che ha scritto i libri su cui si basa la serie] ci ha dato e crediamo in questi personaggi, sappiamo solo che continueranno a trovare cose davvero incasinate in cui entrare".
Che questa folle serie continui fortunatamente per noi!