La seconda e la terza stagione di American Crime Story sono già in produzione. La serie antologica creata da Ryan Murphy si occupa di rappresentare casi giudiziari e di cronaca che hanno avuto un grande impatto mediatico. Sono stati recentemente annunciati i protagonisti della terza stagione, che si occuperà del caso Gianni Versace.
La terza stagione di American Crime Story parlerà dell'assassinio dello stilista Gianni Versace a opera del serial killer Andrew Cunanan nel 1997. A interpretare i due protagonisti saranno Édgar Ramírez, che vestirà i panni dello stilista, e Darren Criss, volto di Andrew Cunanan.
L'attore venezuelano Édgar Ramírez ha partecipato a numerosi film quali Point Break (2015), Joy (2015) e La ragazza del treno (2016). Darren Criss – che sarà nel crossover musicale di The Flash/Supergirl –  già da tempo collabora con Ryan Murphy: lanciato da Glee, Criss è apparso anche in alcuni episodi di American Horror Story: Hotel.
La ricerca continua per quanto riguarda l'attrice che interpreterà Donatella Versace, sorella della stilista. Rumour volevano Lady Gaga nei panni di Donatella, ma Murphy li ha smentiti.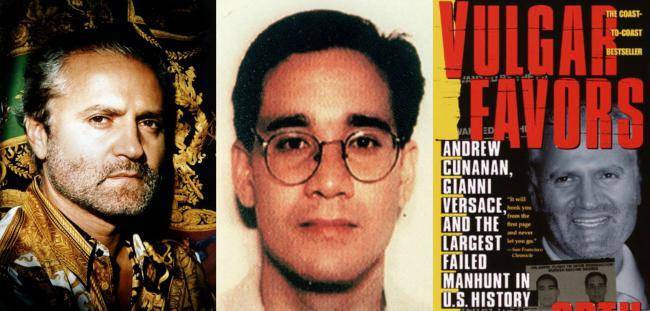 Gianni Versace, Andrew Cunanan e il libro di Maureen Orth
Per la storia di Versace, Ryan Murphy ha preso spunto dal libro Vulgar Favors della giornalista Maureen Orth, che si occupata di Cunanan e delle sue vittime. Versace è stata la quinta vittima di Cunanan, e anche l'ultima: una settimana dopo il delitto il serial killer si è suicidato.
La stagione dedicata a Versace sarà composta da dieci episodi. Tom Rob Smith (London Spy) scriverà i primi episodi, e Murphy dirigerà il primo. La stagione sarà prodotta dallo stesso team di produzione di The People v. O.J. Simpson, ovvero Nina Jacobson, Brad Simspon, Brad Falchuck e Ryan Murphy.
Le riprese inizieranno il prossimo mese e saranno completate prima delle riprese della seconda stagione, che riguarderà i disastri causati dall'uragano Katrina del 2005. Le due stagioni verranno filmate con cast e unità di produzione diverse. Non sono ancora state rese note le date di messa in onda sulla FX delle due stagioni.