Una figlia d'arte farà parte del cast di una delle Serie antologiche più amate degli ultimi anni. La terza stagione di True Detective sta infatti prendendo forma proprio in questo periodo.
I fan non erano certi che la terza stagione di True Detective venisse effettivamente prodotta e distribuita, ma da poco più di un mese è arrivata la conferma. Ad oggi si conoscono la location (qui trovi tutte info a riguardo), si sa quando inizieranno le riprese e chi farà parte del cast (ecco qui i dettagli) e si è anche consapevoli della data di uscita della'intera stagione che purtroppo non è questo 2018 (qui puoi trovare l'approfondimento).
La figlia d'arte di cui stiamo parlando è Mamie Gummer, figlia della plurivincitrice e pluricandidata al premio Oscar Meryl Streep.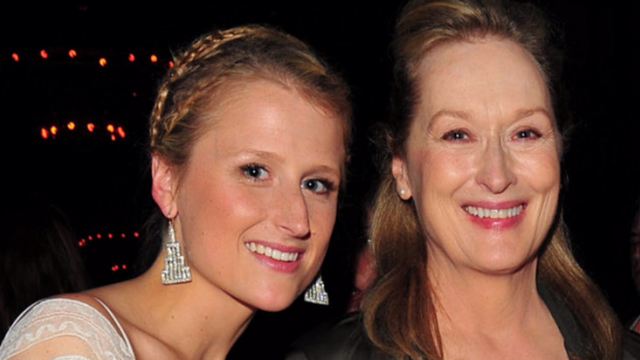 In True Detective 3 la Gummer interpreterà Lucy Parrell, una madre i cui figli sono al centro del crimine attorno al quale ruota la sinossi di tutta la stagione della Serie. Mamie Gummer affiancherà attori del calibro di Mahershala Ali (anche lui vincitore di un Oscar per Moonlight) che interpreterà il detective Wayne Hays cioè il poliziotto incaricato di indagare sul crimine principale della Serie.
In base a quello che si capisce dalla trama ufficiale di questa terza stagione il personaggio della Gummer si troverà spesso ad avere a che fare con il protagonista e tutti gli altri personaggi e quindi sarà parte integrante dell'intera stagione.
Il macabro crimine su cui si indaga si svolge nel cuore di un paese dell'Arkansas, Ozark (che, caso vuole, è anche il nome di una famosa Serie Tv Netflix ambientata nel medesimo luogo).
Non è la prima Serie Tv in cui compare Mamie Gummer, negli anni infatti ha deciso di seguire le orme della madre Meryl ma dedicandosi alla televisione ed ha partecipato a diversi progetto tra cui Manhattan e The Good Wife. L'ultimo ruolo è stato nella Serie Amazon The Collection. Va detto, inoltre, che è anche una "sorella d'arte", dato che è appunto la sorella di Grace Gummer, famosa per intepretare l'agente DiPierro in Mr. Robot.
Anche questa stagione come le due precedenti è creata da Nic Pizzolato che coodirigerà insieme a Jeremy Saulnier.
Il 2019 è ancora lontano, ma in fondo com'è che si dice? La pazienza è la virtù dei forti.