C'è una serie tv fantasy che molti appassionati del genere (e non) stanno aspettando con impazienza: The Witcher. E quando si parla di fantasy viene naturale pensare subito alla saga che ha reso popolare questo genere nel mondo televisivo, ovvero Game of Thrones.
"La tua serie tv è la prossima Game of Thrones?" è quel che si sentono chiedere continuamente gli sceneggiatori di serie tv fantasy, tra cui Lauren Hissrich, sceneggiatrice di The Witcher.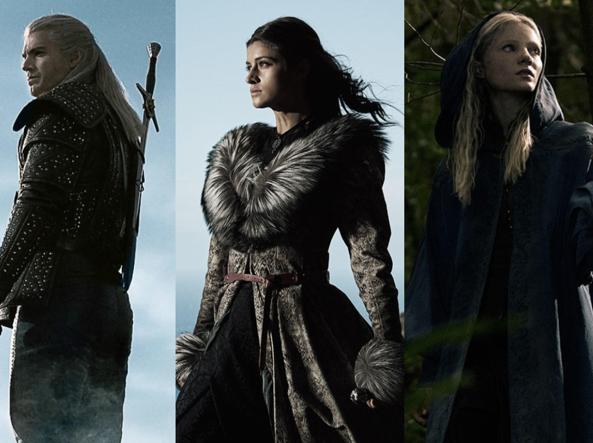 Lo staff del sito Entertainment Weekly ha provato a farle una domanda diversa: "La grande popolarità di Game of Thrones aiuta o compromette una nuova serie tv fantasy?"
La Hissrich ha risposto dicendo che, secondo lei, "le persone non hanno bisogno del 'prossimo Game of Thrones'".
"Penso che [la popolarità di Game of Thrones] aiuti. Le persone continuano a dirmi: 'Pensi che questa serie tv possa essere la prossima Game of Thrones?'
Io sono una grande fan di Game of Thrones. Non penso che le persone abbiano bisogno del 'prossimo Game of Thrones'.

Penso che quando lo chiedano intendano dire: "Può essere questa serie Tv altrettanto famosa o di successo?" Dio, lo spero proprio.

Game of Thrones ha mostrato al mondo che il fantasy non è solo per un pubblico di nicchia ma può essere apprezzato da tutti e che queste sono le storie di esseri umani che interagiscono fra loro in un mondo amplificato. Penso che Game of Thrones abbia aperto la strada al genere e gliene sono davvero grata".
Come Game of Thrones, anche The Witcher nasce da una saga letteraria, scritta dall'autore polacco Andrzej Sapkowski. Dai romanzi è nata la serie di videogiochi sviluppata da CD Projekt RED.
La serie tv è prodotta da Netflix e avrà come protagonista Henry Cavill nei panni di Geralt di Rivia.