Henry Cavill – attore che ha interpretato Geralt di Rivia nella serie tv targata Netflix The Witcher – durante un'intervista con GQ ha confessato di essere un grande appassionato di videogames. Talvolta li preferisce al mondo reale:
Ogni volta che esco dalla porta sono fin troppo consapevole del mondo esterno. Anche se non sono un tipo trasandato, mi rendo conto che ci sono persone che ti scattano foto di nascosto, perché è quello che fanno. E quando le condividono su Internet e le vedi su Instagram, pensi 'Oh mio dio…'. A casa invece posso sedermi e giocare a videogiochi per un sacco di ore e fuggire, perché per me uscire ha l'effetto opposto.
L'attore ha menzionato alcuni videogiochi come Warhammer II, Delta Force e Half Life. E ovviamente non può mancare alla lista The Witcher:
La mia prima esperienza con il franchise è stato The Witcher 3, che era tutto rose e fiori finché non venivo sopraffatto dalla frustrazione. Continuavo a morire nei punti sbagliati e pensavo 'Non dovevo lasciare il sentiero. Non so perché ho lasciato il sentiero'. Non potevo scappare e non potevo abbassare la guardia per un secondo o rispondere ad un messaggio.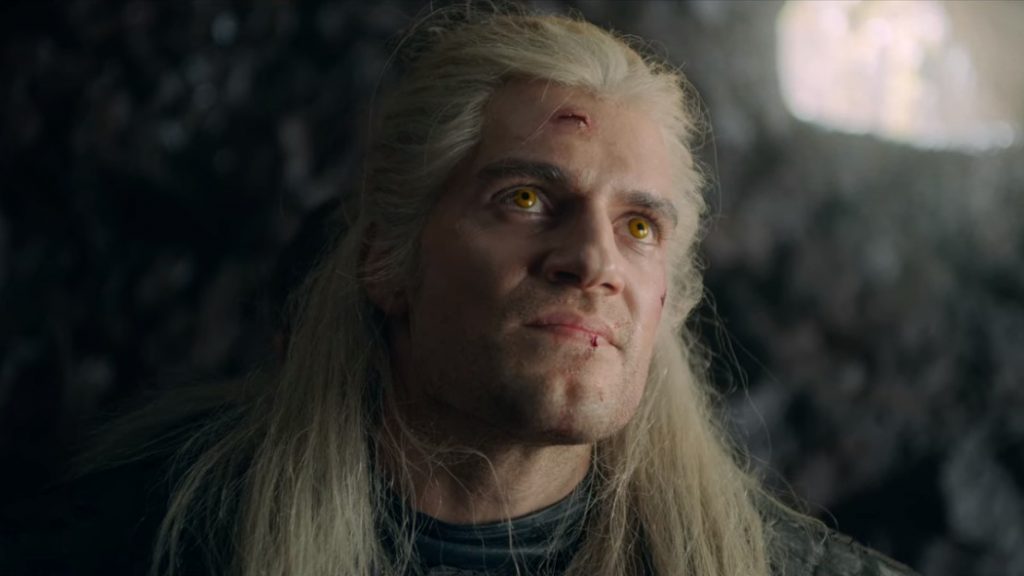 Henry Cavill ammette: «Ho perso la cognizione del tempo, ho giocato almeno 200 ore. Sono sempre stato un amante del genere fantasy fin da bambino ed è per ruoli così che ho scelto questo mestiere». Ed è proprio grazie al videogioco di The Witcher che è riuscito a ottenere il suo ruolo nella serie: «Quando ho saputo della serie, ho fatto di tutto per essere preso in considerazione».
Questa ossessione per i videogiochi alla fine è stata anche utile per ottenere uno dei ruoli più importanti della sua carriera finora. La serie, che ha già ottenuto un grande successo, è stata confermata per una seconda stagione.