Gli appassionati di The Walking Dead devono aspettare ancora poco il ritorno del proprio adorato show. L'addio di Rick Grimes (Andrew Lincoln) non è stato l'unico evento che ha segnato la prima parte della nona stagione, anche l'uccisione di un altro personaggio diventato un beniamino di molti fan. Una morte che farà da collegamento per la seconda parte della serie televisiva.
Stiamo parlando del personaggio di Jesus, interpretato dall'attore Tom Payne.
Recentemente Payne ha rilasciato un'intervista al Wizard World New Orleans, in cui ha parlato del futuro del suo personaggio, una volta che The Walking Dead ritornerà sul piccolo schermo a febbraio. L'attore ha scherzato dicendo che Jesus potrebbe ritornare.. come uno "zombie ninja".
Potrebbe essere la mia essenza nel prossimo episodio di The Walking Dead.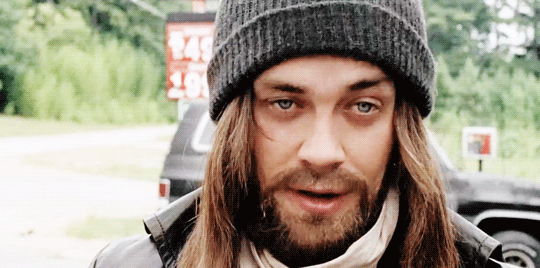 Il corpo esanime di Jesus è situato nel cimitero e, da questo momento in poi, i protagonisti dovranno decidere cosa fare.
Voglio dire, siamo nel cimitero, e io sono ancora lì in mezzo, quindi è una decisione se prendono il mio corpo, cosa faranno con il mio corpo o se vengo pugnalato alla testa. Quest'ultimo ancora non è successo.
Payne aveva precedentemente confessato che la decisione di far uccidere il proprio personaggio era stata concordata con gli autori. L'attore, infatti, aveva manifestato una certa frustrazione per il ruolo al quale era stato relegato, fallendo di portare avanti i grandi momenti ispirati ai fumetti.
Tutto quello che m'interessa è la storia, e se la storia è buona, e lo fanno nel modo giusto, allora non m'interessa. E se aiuto a raccontare una storia in un modo interessante, sorprendente e scioccante, allora mi va bene, e penso che l'abbiano fatto con la mia uscita. Quindi sono super felice in realtà.
È già confermato, ad ogni modo, che l'attore ritornerà per dei flashback molto importanti. La sua presenza sarà infatti necessaria per l'uscita di scena di Maggie Greene (Lauren Cohan) e le vicende che si svolgeranno in Alexandria.
Pronti?