I primi otto episodi di The Walking Dead 10 si sono conclusi sia negli Stati Uniti su AMC sia in Italia su Fox. Nel corso delle sue dieci stagioni la serie TV ha visto personaggi arrivare e andarsene; nei prossimi episodi ne vedremo uno tornare.
Lauren Cohan, interprete di Maggie Greene, tornerà come parte fissa del cast nell'undicesima stagione, ma la vedremo anche nella seconda parte di The Walking Dead 10. A confermare la notizia è Angela Kang, la showrunner della serie TV, che a Deadline ha affermato:
"Tornerà nella serie come personaggio principale nell'undicesima stagione, ma potreste anche vederla prima".
L'ultimo episodio in cui abbiamo visto Maggie è stato What comes after, quinto episodio della nona stagione. Questo è stato anche l'ultimo episodio di Andrew Lincoln, che ha interpretato il protagonista Rick Grimes.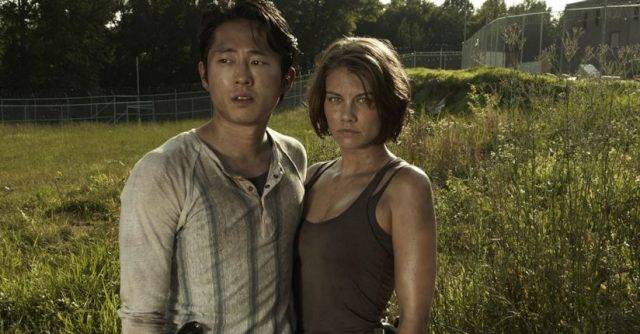 Si è pensato a lungo al ritorno di Maggie, che non è mai stata dimenticata: è stata citata nel finale della nona stagione e nella première della decima.
In merito a questo ritorno Kang ha aggiunto:
"Anche se lei ci ha lasciato per fare altre serie TV, tra noi ci siamo parlati: Lauren voleva spalancare le sue ali, ma da parte nostra la porta è sempre stata aperta per il suo ritorno.

Siamo tutti davvero molto contenti che lei torni perché le vogliamo bene e lei aggiunge molto alla serie Tv. Anche quando se ne è andata, è rimasta in contatto con tutti e questo è fantastico. Sono davvero eccitata all'idea di scrivere il suo nuovo capitolo perché lei è un essere umano incantevole e un personaggio interessante".
Per un personaggio che torna un altro se ne va. Danai Gurira, interprete di Michonne, lascerà la serie TV alla conclusione della decima stagione e Kang ha svelato di avere un piano per il suo addio.
The Walking Dead 10 ritornerà con nuovi episodi il 23 febbraio 2020 su AMC.
Leggi anche – The Walking Dead 10×08: ciò che non crolla