Westworld sta ottenendo talmente tanto di quel clamore che i creatori della Serie ed Amazon hanno deciso di mettere in piedi una nuova Serie fantascientifica: The Peripheral.
La Serie è ispirata al romanzo del 2014 di William Gibson intitolato Inverso. Gibson, che ha anche co-firmato qualche episodio di X-Files, viene da molti considerato il padre del cyberpunk, nonchè uno degli esponenti di maggior spicco di tutta la letteratura fantascientifica.
Amazon non si tira indietro alle sfide nei confronti delle altre piattaforme e ha deciso di investire in questo progetto improntato ad una qualità top di gamma,: infatti ha saltato a pie' il test del pilot, ordinando direttamente tutta la prima stagione di The Peripheral.
Le menti dalle quali nascerà il riadattamento seriale dell'opera alzano le decisamente le aspettative: Jonathan Nolan e Lisa Joy. Non vi dicono niente questi nomi? Sono gli ideatori di Westworld, la Westworld di cui sta per uscire la seconda stagione e la cui prima è stata un successone per la HBO.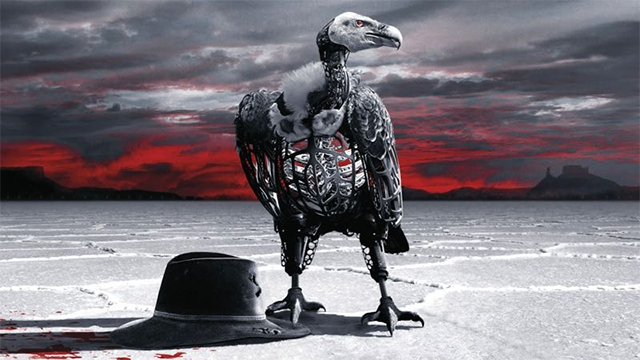 The Peripheral sarà scritta dall'autore nominato all'Oscar per il film Soldi sporchi, Scott B. Smith e sarà diretta da Vincenzo Natali, già regista per Westworld in più di un'occasione.
The Peripheral vedrà come protagonista Flynne Fisher e suo fratello Burton in un America futuristica distante dalla realtà di oggi.
La cittadina in cui abitano i fratelli Fisher è povera e ci sono scarse possibilità di lavoro per Flynne escludendo la produzione illegale di droga e la possibilità di utilizzare il risarcimento che Burton percepisce per essere un veterano. Mentre Flynne cerca di guadagnare qualcosa in più, assemblando oggetti in un negozio di stampe 3D e giocando online per conto di un riccone, scopre l'esistenza di una realtà molto diversa da quella da lei conosciuta che potrà cambiare radicalmente il suo futuro.
L'ambiente futuristico e fantascientifico è molto in voga in questo periodo e Amazon decide di giocare il carico da 90 con la produzione di The Peripheral, aspettare per credere!