The Middle si è ufficialmente conclusa dopo l'episodio finale del 22 maggio, ma la casa produttrice ABC sta cercando di espandere le avventure della famiglia Heck con uno spin-off incentrato su Sue, interpretata dall'attrice Eden Sher. I creatori di The Middle, Eileen Heisler e DeAnn Heline, stanno lavorando al nuovo progetto insieme alla Warner Bros TV.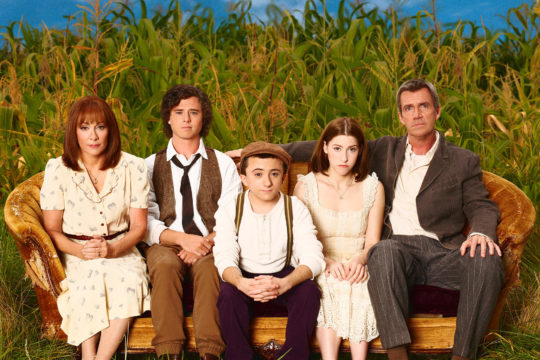 Se il progetto dovesse progredire, diventerebbe il secondo spin-off comedy dell'ABC per la programmazione di quest'anno. La rete in precedenza aveva ordinato uno spin-off di The Goldbergs intitolato Schooled e sta trasmettendo anche Station 19, incentrato sui pompieri di Grey's Anatomy.
"Le valutazioni sono state eccezionali e la ABC è stata molto chiara nel voler più stagioni. É stata una nostra decisione di concludere la Serie. E hey, non posso dirti cosa verrà dopo, devo salvarlo per il reboot. Ci vediamo fra dieci anni! ", ha detto Heisler in un'intervista a Deadline dopo il finale di The Middle.
Sher è stata una delle prime stelle di The Middle sin dal lancio della Serie nel 2009. Ha vinto un premio alla Critics 'Choice TV per il suo lavoro nello show nel 2013. Nella nona e ultima stagione avevamo visto Sue al college impegnata a studiare gestione alberghiera. La nuova Serie sarà ambientata alcuni anni nel futuro e racconterà la fase successiva della vita di Sue da giovane adulta. Il concetto per lo spin-off è ancora in fase di perfezionamento e si sta parlando anche di un eventuale film che potrebbe essere girato a fine ottobre.