La serie The Mandalorian è stata reinventata nella fan art di Super Mario Bros. World e funziona sorprendentemente bene.
La serie ha preso personaggi e concetti familiari e li ha portati in un posto al di là della saga di Skywalker in nove episodi, dando ai fan uno spaccato di una nuova era per il franchise decennale. Cronologicamente, ovviamente, The Mandalorian è ambientata in qualche modo nel mezzo della saga. La sua miscela unica di familiarità e originalità conferisce alla serie una misteriosa qualità che i fan hanno immediatamente colto.
La fan art in questione proviene dall'artista Mauricio Abril tramite Art Station. Come si può vedere nell'immagine qui sotto, Abril sta portando The Mandalorian in Super Mario World. È un bel po' di lavoro, con i personaggi di Star Wars che si adattano perfettamente al mondo dei videogiochi.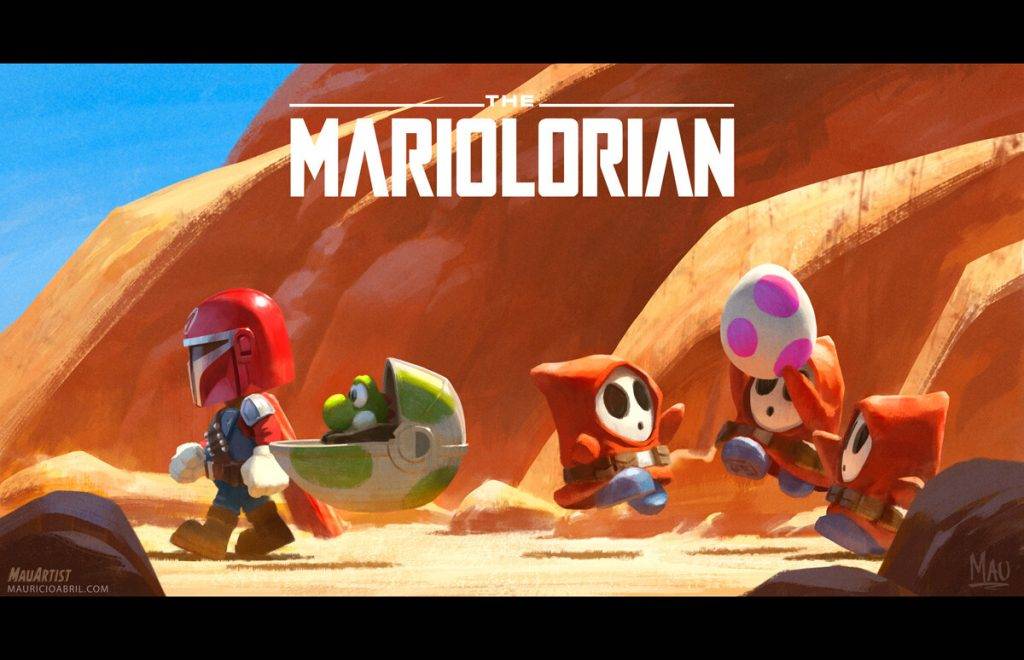 Nonostante sia una versione animata di come sarebbe The Mandalorian in Super Mario World, i fan della serie riconosceranno anche la scena di un episodio reale dello show. In "Chapter 2: The Child", il Mandaloriano è costretto a fare affari con i Jawas, che non vogliono altro che "The Egg". Sfortunatamente per il Mandaloriano, "The Egg" sembra appartenere a una gigantesca bestia, così si scatena una grande battaglia. Per ovvie ragioni, Mario veste i panni del Mandaloriano, Yoshi i panni di Baby Yoda (alias The Child) e gli Shy Guys rappresentano i Jawas. Sembra che tutto funzioni, e non è difficile immaginare un gioco ibrido fra Mario Bros e Star Wars con una trama identica a quella di The Mandalorian.
La capacità di The Mandalorian di fondersi con altri personaggi o storie è davvero unica. Alcuni potrebbero suggerire che la serie si muova troppo lentamente e che non si verifichi nulla di particolare, facilitando quindi l'inserimento di altri personaggi o situazioni, senza stravolgere troppo le cose. La verità è che la serie tv segue una lunga tradizione di qualità di Star Wars.