I tredici episodi della seconda stagione di The Good Fight, lo spinoff della Serie madre The Good Wife, prodotta dall'emittente CBS, approderà il giorno 4 marzo nuovamente sui nostri teleschermi. Il magazine TvLine ha voluto deliziare i fan di tutto il mondo con un primo sguardo ai nostri protagonisti, postando alcune immagini riguardo ai nuovi episodi.
La più importante però riguarda un personaggio che ritornerà sul piccolo schermo: stiamo parlando di Kurt McVeigh, interpretato dall'attore Gary Cole.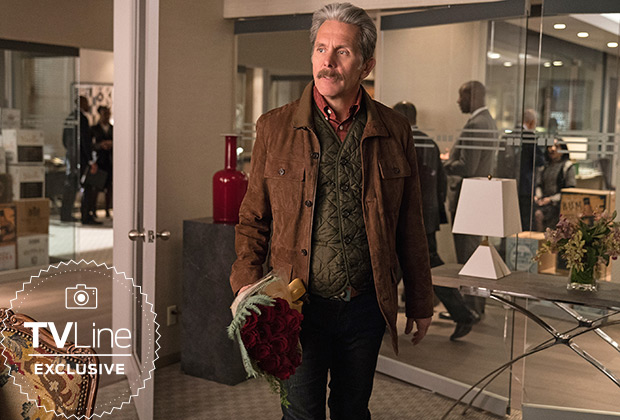 I produttori esecutivi della Serie Televisiva, Robert e Michelle King, hanno rivelato alcune informazioni su cosa possiamo aspettarci in questa nuova stagione:
Quando la seconda stagione riprenderà, Diane e Kurt sono ancora separati, ma provano qualcosa l'uno per l'altra. Kurt è stato a Los Angeles per un importante processo, che ha significato stare lontano per diverso tempo, posticipando la domanda su quello che sarà per loro due.
In tutto ciò, Diane Lockhart (interpretata dall'attrice Christine Baranski), incontrerà degli scontri a livello professionale con la nuova partner all'interno dell'azienda, Liz Reddick-Lawrence (Audra McDonald).
Attualmente non è stato ancora rivelato il numero di episodi in cui Gary Cole sarà presente nella seconda stagione.
Ai Critics Choice Awards, la Serie ha conquistato un totale di tre nomination, un ottimo risultato per un semplice spinoff. Queste sono: miglior attrice per Christine Baranski, miglior attore non protagonista per Delroy Lindo e miglior attrice non protagonista per Cush Jumbo.
Inoltre, rivedremo in questa seconda stagione: Rose Leslie, Delroy Lindo, Audra McDonald, Sarah Steele, Justin Bartha, Michael Boatman e Nyambi Nyambi.
Sembrerebbe invece che, l'attrice Erica Tazel che nella prima stagione aveva il ruolo dell'avvocato Barbara Kolstad, non farà parte del cast.
E voi, fan della Serie Tv, siete entusiasti del ritorno The Good Fight? Avviate il countdown!