# #
Appena due settimane fa è iniziata la nuova Serie Tv The Good Doctor (se volete maggiori informazioni, cliccate qui) che va in onda sul canale americano ABC. Dopo soli due episodi la Serie è stata portata a un totale di diciotto episodi, aggiungendone cinque ai tredici già ordinati in precedenza. Infatti, il primo episodio era stato visto in totale da poco più di 11 milioni di telespettatori (dietro solo a The Young Sheldon tra le nuove Serie Tv più viste); mentre il secondo episodio è riuscito a mantenere incollati allo schermo quasi lo stesso numero di spettatori.
# #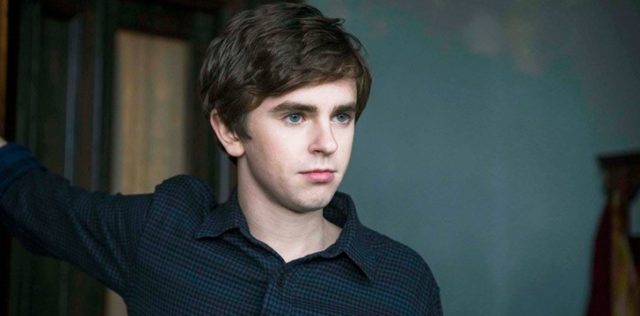 La presidentessa della ABC Entertainment, Channing Dungey, ha detto:
# #
Siamo davvero elettrizzati di annunciare che potremmo dare ai nostri spettatori episodi aggiuntivi di The Good Doctor. Abbiamo una squadra formidabile sia davanti, sia dietro la macchina da presa. La squadra è guidata dall'incredibile performance di Freddie Highmore nei panni del Dottor Shaun Murphy. Abbiamo fiducia che lo show continuerà a incantare il nostro pubblico.
The Good Doctor, basato sull'omonima Serie sudcoreana del 2013, racconta del chirurgo Shaun Murphy, affetto dalla sindrome del savant, che abbandona la sua vita tranquilla per trasferirsi nell'ospedale di una grande città. Il ragazzo è brillante e intuitivo, tuttavia non è apprezzato dai colleghi che cercherà di conquistare sfidandone lo scetticismo mentre cerca di salvare le vite dei pazienti.
Il cast è composto da Freddie Highmore (Bates Motel); Richard Schiff (House of Lies, Rogue), Antonia Thomas (Misfits, Lovesick), Nicholas Gonzalez (The Flash, Pretty Little Liars), Chuku Modu (Game of Thrones), Hill Harper (CSI:NY) e Beau Garrett (Girlfriends' Guide to Divorce).
The Good Doctor è la seconda tra le nuove Serie della stagione televisiva 2017/2018 a venire rinnovata per una stagione completa. La prima è stata Young Sheldon, lo spin-off di The Big Bang Theory.