Tra venerdì e sabato scorso diverse emittenti Televisive hanno annunciato la cancellazione di alcune loro Serie Tv dal palinsesto per il prossimo anno. Tra queste c'è stata anche la Syfy, la quale ha dichiarato che The Expanse non avrà una quarta stagione. Una decisione che molti appassionati non hanno gradito e che, secondo alcuni, è stata una scelta sbagliata da parte dell'emittente stessa.
The Expanse, attualmente, è a metà della sua terza stagione; sul sito Rotten Tomatoes ha una percentuale del 100% e, malgrado le recensioni della critica siano più che eccellenti, gli indici d'ascolto non riflettono la situazione positiva della Serie Televisiva.
Andrew Kosove e Broderick Johnson, co-fondatori dell'Alcon Entertainment e produttori esecutivi della Serie Televisiva hanno commentato la notizia con queste parole:
Siamo molto delusi che lo Show non tornerà su Syfy. Rispettiamo la decisione dell'emittente di porre fine a questa collaborazione, ma dato il successo commerciale e critico della Serie abbiamo in programma di perseguire altre opportunità per questo fantastico ed originale prodotto.
Che Amazon Prime Video decida di acquistare i diritti dello Show? D'altro canto, le prime due stagioni di The Expanse sono disponibili in streaming sulla piattaforma.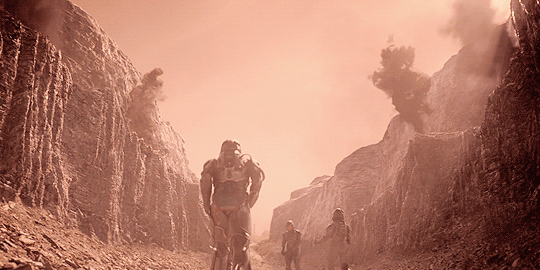 Tornando alla reazione dei fan della Serie Tv, uno di questi è stato proprio George R.R. Martin. L'autore celebre per Le Cronache Del Ghiaccio e Del Fuoco (o più comunemente Game of Thrones) ha scritto un lungo posto proprio su questa notizia.
Ho appena visto online che Syfy ha cancellato The Expanse. La terza stagione è ora in corso e, dopo ciò, staccheranno la spina. E' un vero peccato, soprattutto per gli appassionati di fantascienza spaziale… Di cui io faccio parte. The Expanse è uno Show eccezionale sotto tutti gli aspetti. Sembrava magnifico, ma questo è vero per un sacco di Serie spaziali di questi tempi dal grande budget. Era anche ben scritto e ben diretto, con un incredibile cast di talento. Questo non è sempre vero per alcuni degli altri Show dal genere di fantascienza spaziale. C'è ancora molta buona fantascienza in Tv in questo momento: Westworld è il primo che mi viene in mente, ma per i fanatici di fantascienza spaziale come me, non c'è niente di meglio di uno Show spaziale. Mondi strani, protomolecole aliene, minatori di asteroidi, astronavi fredde, sono le cose su cui sono stati svezzato (ricordate Rocky Jones?). The Expanse è stato il migliore Show spaziale in Televisione. Nient'altro si avvicina. Spero che i suoi produttori possano trovare un'altra casa. Se no, allora questo è un giorno triste per la fantascienza.
Siete d'accordo con Martin?
The Expanse merita ancora un'altra possibilità?