# #
Una misteriosa scomparsa, un equilibrio politico sul punto di rottura e tre grandi protagonisti: la Terra, Marte e gli abitanti della Cintura di asteroidi. Così si apre la nuova serie TV The Expanse, targata SyFy e da poco sbarcata anche su Netflix Italia. Tratta dall'omonima serie di romanzi firmata da James S. A. Corey e riadattata per il piccolo schermo da Mark Fergus e Hawk Ostby (Iron Man), questa serie tv si propone di essere il nuovo prodotto di punta del network.
# #
La storia è ambientata 200 anni nel futuro, l'umanità ha colonizzato il sistema solare ma sta passando una grave crisi politica: la Luna e la Terra vengono controllate dalle Nazioni Unite, Marte viene temuta per la sua potenza militare e Ceres, una stazione della Cintura sfruttata da entrambi i pianeti ma tecnicamente controllata dalla Terra, dove risiede la maggior parte della popolazione.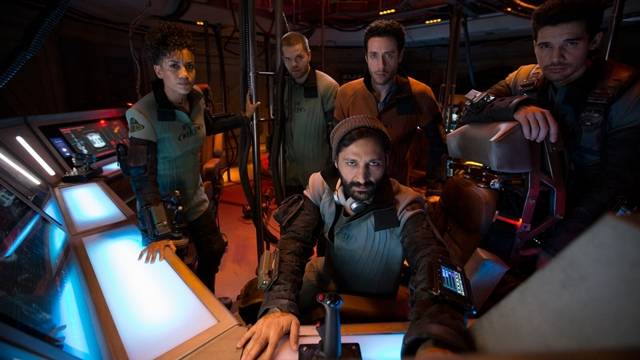 Durante queste 10 puntate, la storia viene narrata attraverso tre personaggi che ci regalano tre punti di vista differenti:il detective Miller, che lavora per la sicurezza terrestre su Ceres, il primo ufficiale Holden della nave portaghiaccio Canterbury e infine Chrisjen Avasarala, un membro delle UN terrestre. Il punto nevralgico delle tre macro storie sta nella distruzione improvvisa della nave Canterbury. La serie inizia così a girare intorno a questo incidente e a creare un vortice narrativo che svela pian piano i misteri e ne apre altrettanti. Lo schema narrativo non è quello di portarci verso l'imminente guerra di queste tre società, ma di farci comprendere l'universo in cui veniamo catapultati. Grande lavoro da parte della regia per aver tenuto un regime essenziale ed esaustivo, senza creare eroi classici o strafare.
# #
E' una serie TV che cresce lentamente e che ci lascia un universo di cui comprendiamo le motivazioni politiche e sociali delle diverse fazioni. E' un viaggio di scoperta.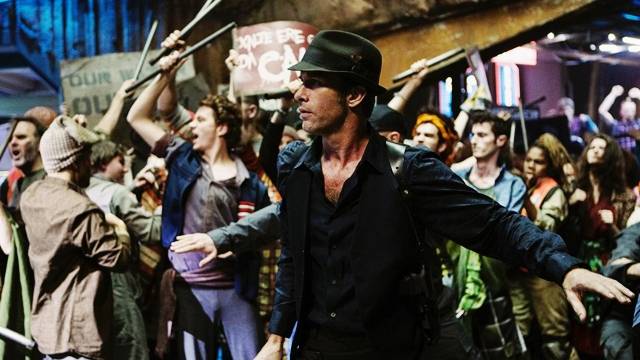 Gli effetti speciali non frenano la qualità generale del telefilm, ma altre componenti come, ad esempio, i dialoghi e le caratterizzazioni che perdono di spessore con l'avanzare degli episodi, servendo solo al quadro generale e penalizzando quindi la parte personale di ogni personaggio. Non solo, alcuni personaggi risultano un po stereotipati anche se ben caratterizzati. Una delle tre storie più riuscita è quella del detective Joe Miller, che cresce lentamente ed inevitabilmente richiama le tinte noir di Blade Runner. Avasarala è il personaggio meglio riuscito, con il suo carattere camaleontico e la sua parlantina sconveniente, che usa come arma nelle battaglie diplomatiche. Non convince affatto l'interpretazione di Steven Strai come primo ufficiale Holden: carente di convinzione e con la recitazione di un cuscino. Mentre Naomi Nagata si distingue maggiormente grazie al suo intrigante passato oscuro. Un punto a favore di quest'opera fantascientifica, è la concezione di spazio che, senza spendere milioni per gli effetti speciali, è entità soggetta alle leggi della fisica e lo notiamo nella scena del flip dell'astronave Canterbury. Insomma, non è un particolare che viene lasciato da parte come succede molto spesso in tv e al cinema.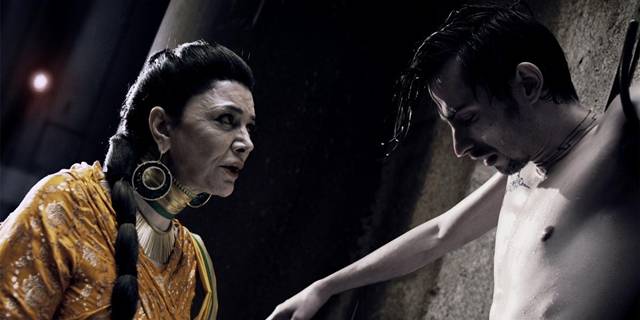 La prima stagione di The Expanse è appassionante e intrigante, riporta sul piccolo schermo il genere space opera e merita di attenzione. Visivamente eccellente e con tre storyline diverse ed esaustive, che a volte rallentano di poco il ritmo, questa prima stagione è pienamente promossa. Non aspettiamo altro che la seconda, già confermata.