The Big Bang Theory sta portando a termine la sua storia dopo questa stagione e se già possiamo godere di un primo spin-off, cari fan sappiate che potrebbe arrivarne un altro. Sfortunatamente, nulla è stato annunciato dalla squadra di Chuck Lorre e Billy Prady, ma la protagonista Kaley Cuoco sembrerebbe aperta a prendere parte a uno spin-off. In una nuova intervista con Extra, la Cuoco ha tenuto a sottolineare che non c'è nulla di certo ma: "Se mi chiamassero per dirmi "facciamo qualcosa" lo farei."
Avevamo già avanzato una teoria su Penny, che la vede come una spia russa infiltrata per scoprire l'idea geniale di Sheldon. Un possibile spin-off, andando avanti con le ipotesi, potrebbe essere su questo, oppure su Penny sola dopo il divorzio con Leonard. Chissà. Sapere della fine della serie per Kaley Cuoco è stata una notizia devastante:
"Il mio cuore è in mille pezzi. Sono così triste che stia per finire. Per la cronaca, avrei fatto 20 anni in più. Penso che tutti stessimo sperando in un gigantesco "Bazinga!"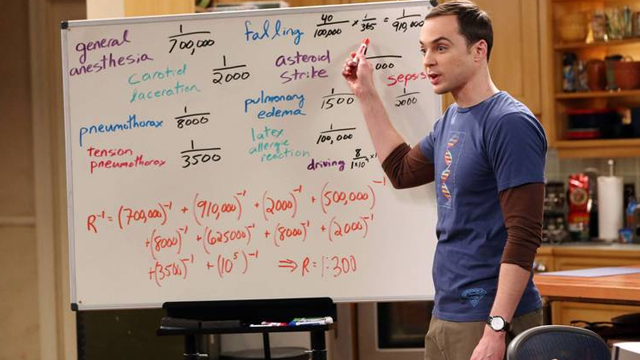 A suo tempo, quando uscì la notizia, il canale ufficiale di The Big Bang Theory su Instagram aveva scritto, riportando le parole dei produttori:
"Insieme al cast, agli sceneggiatori e alla troupe, siamo estremamente riconoscenti per il successo dello show e miriamo a offrire una stagione finale e un finale di serie, che porterà The Big Bang Theory in una epica chiusura creativa".
Come ben sapete la dodicesima stagione è iniziata il 24 settembre e siamo giunti al quinto (questa notte) episodio, se vi siete persi l'ultima recensione targata Hall of Series potete recuperarla qui. Per conclusione vi lasciamo con questo interrogativo: secondo voi uno spin-off su Penny potrebbe spiccare come Young Sheldon oppure no? Fateci sapere nei commenti.