La sesta stagione di Orange is the New Black è stata rilasciata su Netflix il 27 luglio 2018 ma già si sta pensando alla settima, già confermata. E Taylor Schilling, che per sei stagioni ha interpretato la protagonista Piper Chapman, sa che ci saranno cambiamenti all'orizzonte.
ATTENZIONE: seguono spoiler sugli episodi della sesta stagione.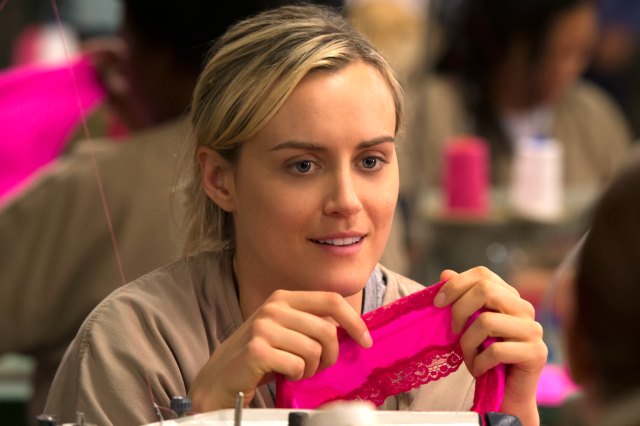 La sesta stagione di Orange is The New Black si è conclusa con un plot-twist: Piper Chapman, interpretata da Taylor Schilling, detenuta nel carcere di Massima Sicurezza, è uscita con un rilascio anticipato. 
La sua storyline si pone in contrasto con quella di altri due personaggi: Taystee (Danielle Brooks) e Blanca (Laura Gomez). La prima viene condannata all'ergastolo per un omicidio che non ha commesso, l'altra viene deportata e trasferita in un centro di detenzione per immigrati.
In un'intervista con The Hollywood Reporter, Taylor Schilling afferma:
"Sia Taystee sia Blanca hanno percorsi di vita devastanti, mentre quello di Piper è molto più semplice.

Quando ho scoperto che Piper stava per lasciare la prigione, ho capito che era la fine di un'era. Orange is The New Black è stato un capitolo così importante nella mia vita, personalmente e professionalmente. Sono molto contenta di aver interpretato questo personaggio. 

Sono molto grata di aver potuto partecipato a una Serie Tv che parla del sistema carcerario negli Stati Uniti, che mostra quant'è corrotto e marcio e come nessuno ne sia immune. Ci sono tuttavia particolari gruppi di persone che necessitano di far sentire la propria voce. Sono grata che si parli di loro in questa Serie Tv".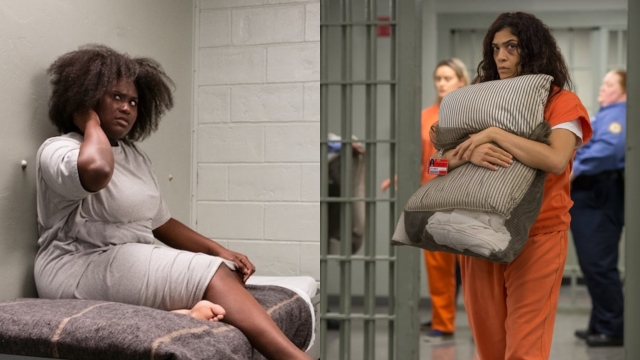 La produttrice esecutiva Tara Herrmann afferma che c'è l'intenzione di seguire Piper nel suo percorso fuori dalla prigione. A proposito di ciò la Schilling dice:
"Penso che sarà interessante vedere quali saranno le problematiche di Piper, confrontate a quelle di Blanca, Aleida e Taystee. Anche lei avrà i suoi problemi. È però importante vederli in rapporto a quelli delle altre detenute, perché per lei sarà più facile. Non per meriti suoi, ma per questioni legate alla sua famiglia d'origine, benestante, e al colore della sua pelle. Quindi, in sostanza, per il fatto di essere privilegiata".
Ha poi affermato che, se la settima stagione di Orange is The New Black dovesse essere l'ultima (o comunque l'ultima per Piper), è pronta a dire addio alla Serie Tv.