Su Amazon Video è arrivata in data 3 aprile una nuova serie tv: Tales from the Loop. Per il look visivo e per le tematiche trattate, la serie da alcuni è stata vista come la risposta del servizio streaming a Stranger Things, successo di Netflix. Ma è davvero così?
A parlare del paragone tra Tales from the Loop e Stranger Things è anche Nathaniel Halpern, lo showrunner della serie di Amazon Video.
In un'intervista con Collider, ad Halpern è stato chiesto se il paragone con la serie Netflix dei fratelli Duffer fosse calzante e se gli facesse piacere che qualcuno si possa avvicinare alla sua serie attirato dalla presunta similitudine. Ha risposto:
"Beh, purché [gli spettatori] si avvicinino alla serie, va bene tutto, non ho problemi. Ma direi che [Tales from the Loop] è molto diverso da Stranger Things, sia per i toni sia per l'estetica che per la narrazione.

Perciò se hai queste aspettative non credo che ci sia un paragone, perché loro [i fratelli Duffer] stanno tentando di fare qualcosa di completamente diverso da ciò che faccio io."
Tales from the Loop si basa sull'art book di Simon Stålenhag, artista svedese che ha immaginato una versione alternativa del nostro mondo, pieno di macchine fantastiche e robot. La serie racconta le avventure delle persone che vivono sopra al Loop, una macchina costruita per esplorare i misteri dell'universo.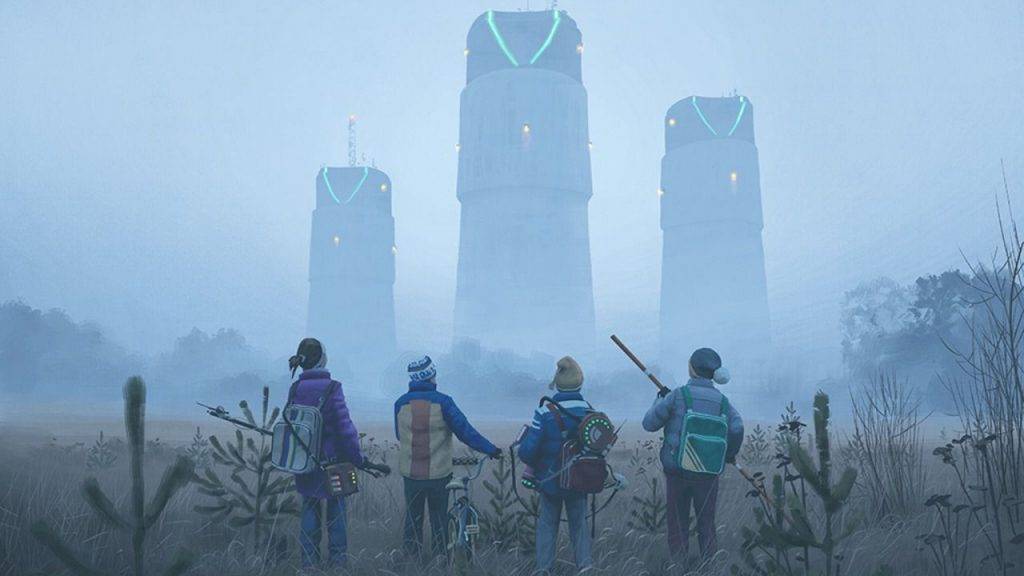 Nell'intervista Halpern ha rivelato di essere un grande fan del genere fantascienza; tuttavia ritiene che molti prodotti fantascientifici oggi siano cinici, o siano realizzati per farci sentire ansiosi, spaventati o arrabbiati.
"Quel che volevo fare io è… come puoi usare il genere per portare un po' di comfort o di speranza, ed essere commovente? E non giocare tutto sull'ansia. Penso che ce ne sia già abbastanza nel mondo."
Nel cast troviamo Rebecca Hall (Un giorno di pioggia a New York), Paul Schneider (The Tunnel), Jonathan Pryce (Game of Thrones), Daniel Zolghadri (Fahrenheit 451), Jane Alexander (Modern Love) e Duncan Joiner (Camping).