L'attore Robert Downey Jr. sta collaborando con Netflix per offrire al pubblico un adattamento della serie di fumetti Sweet Tooth.
La storia è basata su una serie di fumetti DC Vertigo di Jeff Lemire, pubblicata in 40 numeri dal 2009-2013. La storia segue le avventure di Gus, in parte cervo e in parte ragazzo, che lascia la sua accogliente foresta per scoprire che il mondo esterno è stato distrutto da un evento catastrofico. Decide di unirsi a un gruppo di disadattati, composto da umani e compagni ibridi, al fine di trovare risposte su questo nuovo mondo e sulle sue origini. La storia è stata descritta da alcuni come una combo di Mad Max e Bambi.
La piattaforma streaming ha annunciato che stanno collaborando con l'attore per adattare la serie di fumetti. Netflix ha ordinato otto episodi di un'ora e sarà sviluppata dagli showrunner Jim Mickle e Beth Schwartz. Lo show sarà interpretato da Christian Convery, Nonso Anozie, Adeel Akhtar, Will Forte e James Brolin, come voce narrante.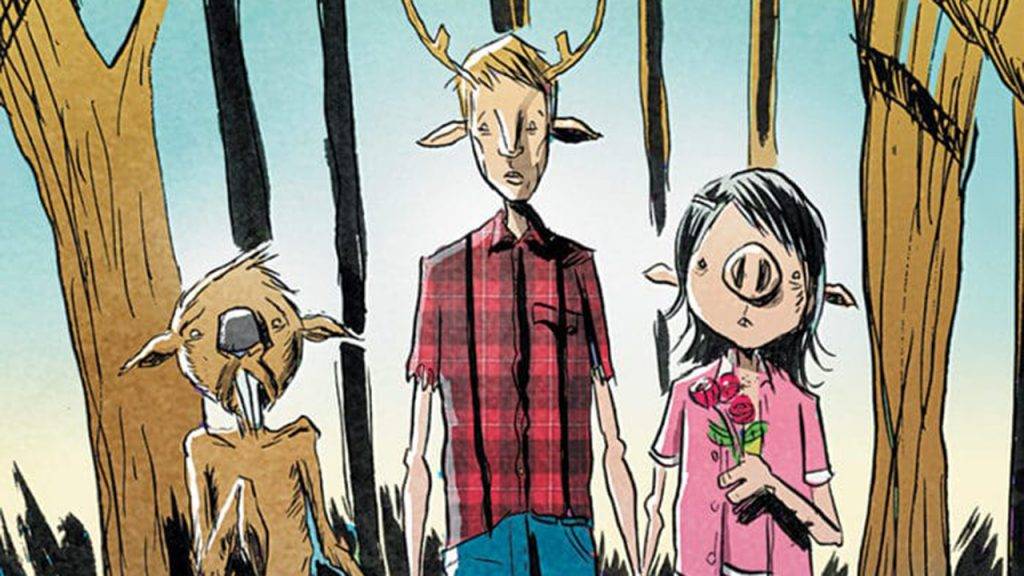 Dopo Avengers: Endgame, i fan si erano chiesti come avrebbe proseguito la carriera il famoso attore, soprattutto considerando che negli ultimi dieci anni ha girato solo cinque film non Marvel. Sebbene Dolittle sia stato mal ricevuto dai fan e dalla critica, Robert Downey Jr. ha ancora in cantiere numerosi progetti. Sta lavorando come produttore alla prossima serie di reboot di Perry Mason della HBO, ed è stato anche produttore esecutivo di The Age of A.I., una serie di documentari su YouTube. Downey Jr. reciterà anche nell'attesissimo Sherlock Holmes 3, il sequel a lungo tardato che arriverà nei cinema nel dicembre 2021.
Questo progetto insieme a Netflix sembra a dir poco intrigante, ed è bello pensare all'attore immergersi ancora nel pool dei fumetti. Sarà interessante vedere cosa Downey Jr. e il suo team creativo hanno in serbo per gli spettatori quando Sweet Tooth arriverà sulla piattaforma.