AAA avvistata Wonder Woman a National City!
Ebbene sì, Lynda Carter, la storica principessa delle Amazzoni Diana Prince, comparirà nella seconda stagione di Supergirl e precisamente nel terzo episodio intitolato "Welcome to Earth".
Abbandonati i bracciali ed il Lazo della Verità, Miss Carter sarà Olivia Marsdin, niente meno che il Presidente degli Stati Uniti. Qualche accenno al presidente degli States era già stato fatto durante la prima stagione di Supergirl, rivelando che alla carica degli USA c'era una donna.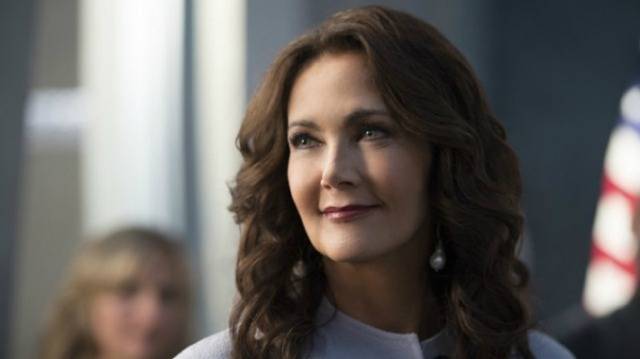 "Abbiamo desiderato da sempre un Presidente donna, abbiamo discusso di questo prima di menzionare Lynda Carter. Quando abbiamo iniziato a parlare del ruolo, immediatamente abbiamo pensato ad una donna che ci ha ispirati, Lynda Carter. Solo lei è stata presa in considerazione. Siamo onorati della sua presenza e che abbia accettato di far parte del progetto. Lo scorso anno non poteva per vari impegni lavorativi, ed eravamo così delusi che, invece di scegliere qualcun altro, abbiamo aspettato che Lynda riuscisse a liberarsi dalla sua fitta agenda di appuntamenti".
Così Greg Berlanti, ideatore e produttore della serie con protagonista Kara Zor – El, ha spiegato l'ingaggio di Lynda Carter nello show. In effetti chi meglio di Wonder Woman, paladina della pace e della giustizia, per governare gli USA?
Bisogna aggiungere però che la scelta di un presidente donna non è, forse, un caso. La stessa Carter ha affermato che, per calarsi nella parte, si è ispirata alla democratica Hillary Clinton, attualmente in corsa alla Casa Bianca.
"Ho usato Hillary per prepararmi ho visto il modo in cui lei è calorosa, divertente, invitante e seria. Hillary è molto più umana di Wonder Woman, ha dei difetti ma li abbiamo tutti e impariamo dai nostri errori".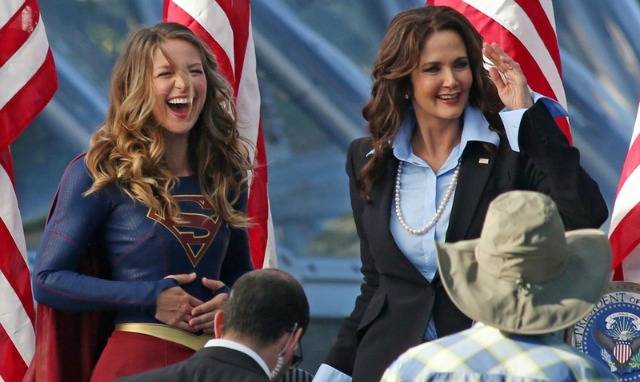 L'episodio di Supergirl in cui Lynda Carter farà la sua entrata in scena è, come già accennato sopra, il terzo che andrà in onda il 24 Ottobre sulla The CW.
Olivia Marsdin, presidente già in carica, sarà vittima di un attacco e per la sua difesa vengono ingaggiati Supergirl (Melissa Benoist) e la DEO che dovranno anche indagare sul responsabile dell'assalto ai danni del presidente. Che sia lo scomparso Mon – El?
https://www.youtube.com/watch?v=H-25dyYlvSk