Una delle premiazioni più attese per gli amanti delle serie tv sono i Teen Choice Awards. In una calda serata d'agosto negli USA gli attori di film e serie sfilano sul tappeto rosso. Nella notte tra gli amanti cinefili Avengers: Endgame ha sbancato (oltre che al botteghino) tutti i premi possibili: dal miglior film al villain. Invece, per le serie tv la scelta era veramente difficile. la lista che trovate sotto vanta nomi di grande prestigio: Millie Bobby Brown di Stranger Things è uno di questi.
Un anno di grandi ritorni questo 2019: Nina Dobrev vince per la prima volta torna, come attrice comica, a vincere dopo il 2015 in the Vampire Diaries. L'attrice, infatti, quest'anno è stata la protagonista di Fam. Vi starete chiedendo chi altri ha vinto tra le nostre serie tv preferite, dei nostri nominati ecco chi ha portato a casa la tavola da surf: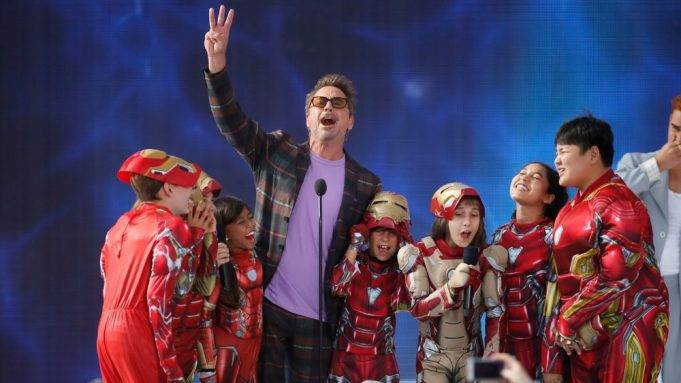 Choice Drama TV Show – Riverdale
Choice Drama TV Actor – Cole Sprouse – "Riverdale"
Choice Drama TV Actress – Lili Reinhart – "Riverdale"
Choice Sci-Fi/Fantasy TV Show – Shadowhunters
Choice Sci-Fi/Fantasy TV Actor – Jared Padalecki – "Supernatural"
Choice Sci-Fi/Fantasy TV Actress – Katherine McNamara – "Shadowhunters"
Choice Action TV Show – MacGyver
Choice Action TV Actor – Stephen Amell – "Arrow"
Choice Action TV Actress – Gabrielle Union – "L.A.'s Finest"
Choice Comedy TV Show – The Big Bang Theory
Choice Comedy TV Actor – Jaime Camil – "Jane the Virgin"
Choice Comedy TV Actress – Nina Dobrev – "Fam"
Choice TV Villain – Cameron Monaghan – "Gotham"
Choice Reality TV Show – America's Got Talent
Choice Throwback TV Show – Friends
Choice Summer TV Show – Stranger Things
Choice Summer TV Actor – Noah Schnapp – "Stranger Things"
Choice Summer TV Actress – Millie Bobby Brown – "Stranger Things"
L'impatto di Netflix e Stranger Things sui fan che hanno votato è lampante: si porta a casa tre tavole da surf. Inoltre, è bello vedere come Friends torni in auge (anche se lo è sempre stato) in occasione del 25° anniversario.