Che i creatori e produttori de I Simpson siano dei geni, è ormai evidente. Lo prova anche il fatto che la serie animata sia arrivata alla trentunesima stagione e rinnovata già per la trentaduesima. Ma non è solo questo. Bisogna riconoscere anche la capacità di saper utilizzare ogni evento, ogni situazione o tendenza del momento per creare un episodio o farne riferimenti all'interno degli episodi. E dopo il grande successo di Stranger Things, ovviamente questa non poteva mancare.
Infatti il poster dell'episodio 666 de I Simpson ha numerosi riferimenti alla serie. Precisamente, l'episodio in questione è il trentesimo degli episodi speciali dedicati ad Halloween dal titolo Threehouse of Horror (in italiano La paura fa novanta).
Ecco il poster: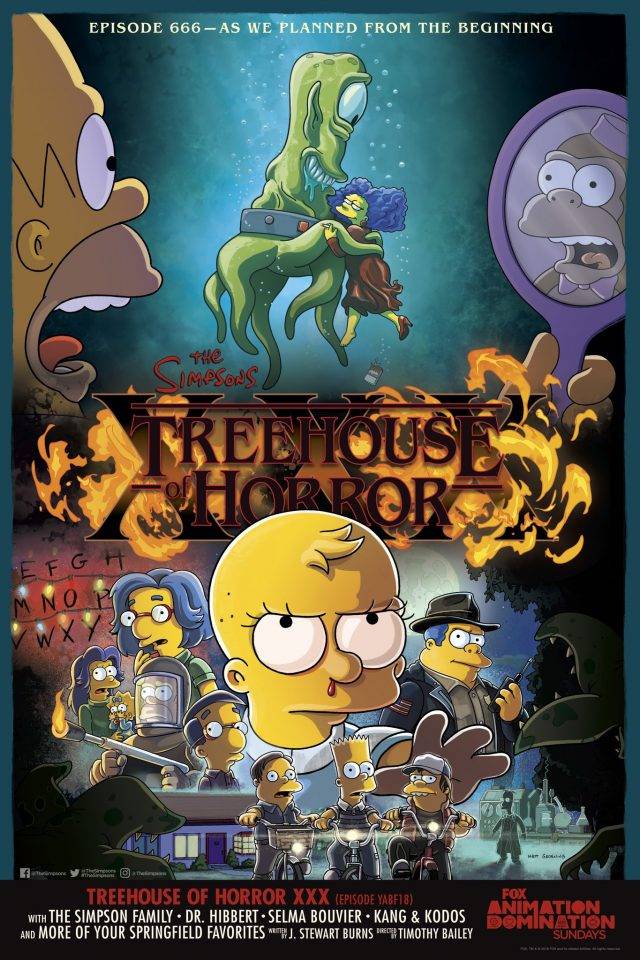 Nel poster troviamo Lisa nei panni di Undici, Bart, Martin e un simpatico Nelson nei panni di Dustin, Will e Mike. Il commissario Winchester sembra fin troppo serio nei panni di Hopper. Ma Stranger Things non è l'unico riferimento evidente in questo poster.
Vediamo infatti in alto uno dei due soliti alieni della serie insieme a Selma, in un chiaro omaggio al film La forma dell'acqua di Guillermo del Toro, vincitore dell'Oscar come miglior film lo scorso anno.
Non è chiaro se anche l'episodio sarà dedicato alla serie e al film. Nella parte superiore del poster inoltre, troviamo la scritta Episode 666 – As we planned from the beginning. Sì, perché il fatto che l'episodio numero 666 sia uno degli speciali di Halloween non è una coincidenza.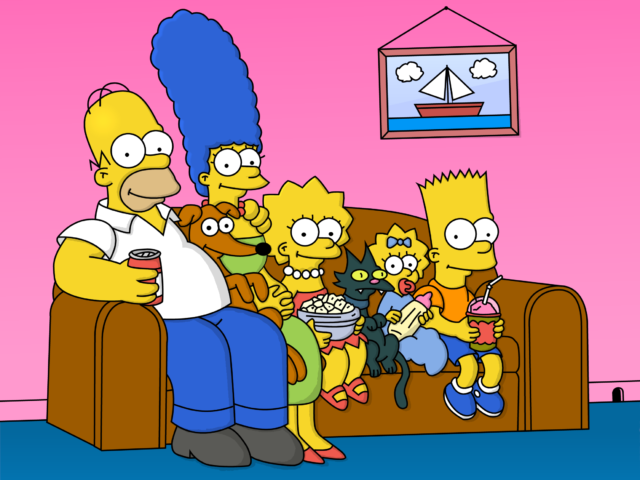 Al Jean, produttore esecutivo della serie animata, lo scorso anno ha lasciato una dichiarazione, in cui ha detto: "Il prossimo anno, La paura fa novanta XXX coinciderà con l'episodio numero 666 de I Simpson, come avevamo programmato nel 1989!"
Secondo l'affermazione di Al Jean, nel 1989 sapevano già che I Simpson sarebbero durati tanto a lungo da riuscire ad arrivare all'episodio 666, e che avrebbero continuato con gli speciali di Halloween. Sembra poco credibile, ma visto che I Simpson sembrano prevedere tutto, è possibile che abbiano predetto anche questo.