Raccontare la trama di Sons of Anarchy non è così semplice. In parole povere potremmo dire che è una Serie Tv che segue le vicende di un club di motociclisti fuorilegge della California. Ma noi fan sappiamo che è molto più di questo. Concentriamoci però su questo primo aspetto, perché è per tale motivo che Sons of Anarchy è stata presa di mira in questi giorni.
Sons of Anarchy è stata accusata di aver alimentato la crescita di bande di motociclisti fuorilegge in Nuova Scozia (Canada).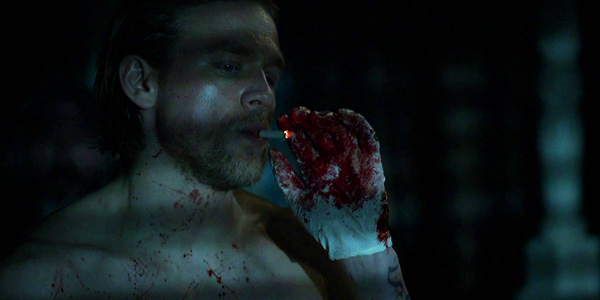 La notizia è stata riportata dal sito ufficiale della CBC, emittente pubblica canadese. La polizia della Nuova Scozia, provincia del Canada, ha rilevato un incremento delle motorcycle gang nel corso degli ultimi anni. Le autorità hanno in parte incolpato Sons of Anarchy: la Serie avrebbe alimentato nei motociclisti il desiderio di emulare la vita dei SAMCRO. I biker hanno quindi sviluppato dei comportamenti da veri fuorilegge. Ecco le parole dell'Ufficiale Scott Morrison:
Da quando è scoppiato il fenomeno di Sons of Anarchy sempre più persone vogliono vivere quella vita. Credono sia una fratellanza.
Morrison ha confermato che i club possono fondersi o cambiare, ma non si estingueranno mai. Secondo i dati riportati dall'Ufficiale, nella zona si contano 14 club fuorilegge con più di 200 inscritti.
Alcune volte siamo così ossessionati dalle Serie Tv che ci viene quasi voglia di emulare dei comportamenti visti in qualche episodio. Ma ha davvero senso accusare Sons of Anarchy di aver causato l'aumento di motociclisti fuorilegge in Nuova Scozia negli ultimi anni?
Se questa accusa fosse vera le autorità potrebbero imbattersi in un'ulteriore crescita, perché i SAMCRO non sono gli unici biker di cui preoccuparsi: Mayans MC, lo spin-off di Sons of Anarchy, arriverà presto.