E' veramente l'inizio di un buon anno per tutti coloro che hanno amato la Serie Tv creata da Spike Lee, ovvero She's Gotta Have It.
Lo Show, ispirato al un suo celebre film Nola Darling (dell'anno 1986), avrebbe riscosso un certo successo, tant'è che Netflix ha deciso di rinnovarlo per una seconda stagione.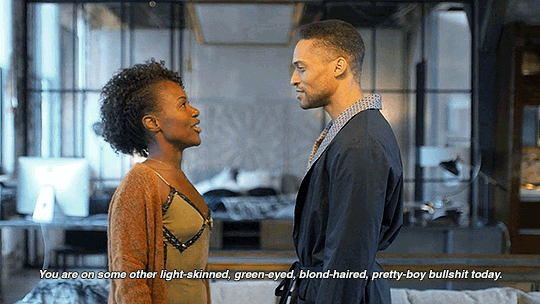 A dare l'annuncio è stato direttamente il regista, tramite un video pubblicato sul suo account social di Instagram; gesto imitato, successivamente, anche dalla protagonista della Serie Tv, DeWanda Wise.
Per chi non conoscesse la Serie Televisiva, She's Gotta Have It segue un'artista di Brooklyn in difficoltà nel trovare la propria identità, la quale nel frattempo si divide fra il proprio lavoro, gli amici ed i suoi tre amanti: Greer Childs (Cleo Anthony) un modello acculturato, Jamie Overstreet (Lyriq Bent) un protettivo banchiere d'investimenti e, infine, "Da Original B-Boy Sneakerhead" Mars Blackmon (Anthony Ramos). Ognuno di questi uomini, ha uno scopo diverso nella vita di Nola.
E per chi non se lo ricordasse – o sapesse – proprio il personaggio Mars Blackman, fu interpretato dallo stesso Spike Lee trentuno anni fa.
Se la stagione di debutto è stata diretta interamente da Lee, ancora non è certo che accadrà lo stesso per questa futura seconda stagione.
Il motivo?
Il famoso regista sarà impegnato in questo nuovo anno con la produzione del suo prossimo film, Black Klansman, incentrato sulla vera storia di un poliziotto afro-americano del Colorado, il quale riuscì ad entrare in incognito nel Ku Klux Klan.
E' possibile dunque, che dovrà delegare parte del lavoro della Serie Tv a qualcun altro.
La prima stagione di She's Gotta Have It è sbarcata sul servizio streaming il Giorno del Ringraziamento, con i suoi dieci episodi.
Che Netflix decida di replicare nel 2018 con altrettante puntate e nello stesso giorno festivo?