Seven Seconds è la nuova Serie crime antologica prodotta da Netflix, di cui è appena stato rilasciato il poster e il primo teaser trailer.
Seven Seconds ha un cast di tutto rispetto che comprende Regina King (American Crime), Russell Hornsby (Grimm), Michael Mosely (Ozark), David Lyons (Philip K. Dick's Electric Dreams) e Raul Castillo (Atypical) e andrà in onda, in contemporanea mondiale, sulla piattaforma streaming il 23 febbraio.
Seven Seconds è ambientata in una società divisa da continue tensioni razziali, in cui i titoli sensazionalistici dei giornali vengono ingurgitati da un pubblico che preferisce essere intrattenuto piuttosto che essere informato. Racconterà gli sconvolgenti avvenimenti che Brenton Butler e la sua famiglia sono costretti a subire dopo che un poliziotto bianco colpisce in modo involontario, ferendolo gravemente, un teenager afroamericano. Basteranno infatti sette fatidici secondi per fare la differenza tra la vita e la morte e che creeranno un effetto devastante sull'intero paese, dando vita a scontri, tentativi di coprire quanto è effettivamente accaduto e un processo legale e mediatico.
Seven Seconds vuole raccontare l'umanità che si nasconde dietro ai titoli dei giornali e ai giudizi popolari che scaturiscono abbondanti dai mezzi di informazione quando accadono fatti di cronaca così orribili per tutte le parti coinvolte.
Ecco dunque il breve trailer della nuova Serie Netflix Seven Seconds:
Seven Seconds avrà 10 episodi ed è liberamente ispirata al film d'azione russo The Major, uscito nel 2013. Prodotta da Veena Sudd, creatrice della versione americana di The Killing e sceneggiatrice di molti episodi per la Serie Crime Cold Case. La Serie è antologica quindi possiamo supporre che racconterà una storia diversa per ogni stagione che eventualmente seguirà.
Di seguito potete trovare il poster di Seven Seconds: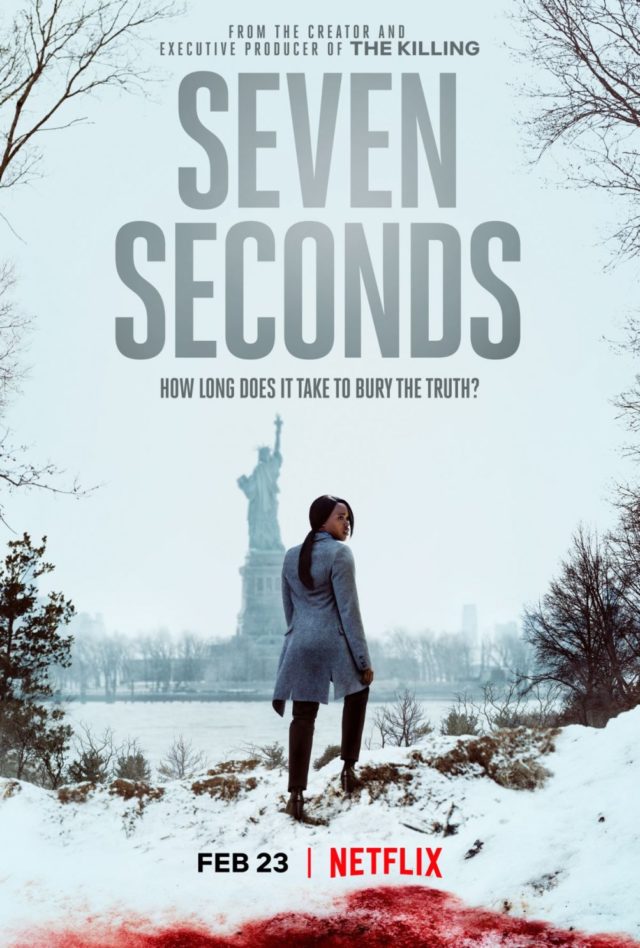 Gli amanti del Crime si segnino la data, il 23 febbraio non possono assolutamente perdersi il debutto di Seven Seconds.