Per tutti quelli che seguono Rick and Morty, l'estenuante attesa sta per concludersi. Grazie al Comic Con di San Diego abbiamo finalmente le prime immagini della tanto attesa quarta stagione.
Le prime immagini grazie al Comic Con
Il ritorno di Rick e Morty è previsto per novembre ma fino a ora non era stato rilasciato nulla sulla prossima stagione. Il network ha deciso di regalare ai fan due foto tratte dagli episodi in produzione in occasione del festival del fumetto.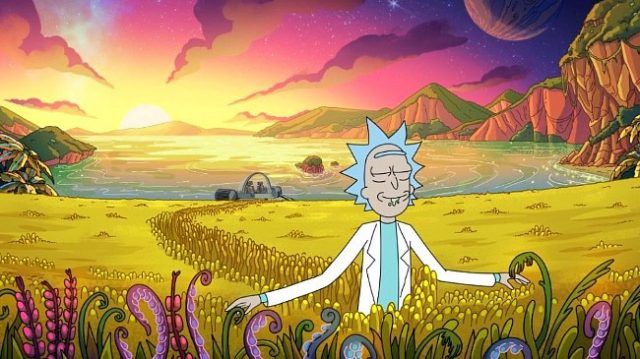 Le immagini, inizialmente esclusive del magazine Entertainment Weekly, sono state diffuse grazie all'account Twitter dedicato alla serie di Adult Swim. La prima foto condivisa mostra Rick in un campo grano, o grano-alieno, avvolto da uno stupendo paesaggio rilassante. Il tweet che lo accompagna recita "La terra promessa è vicina".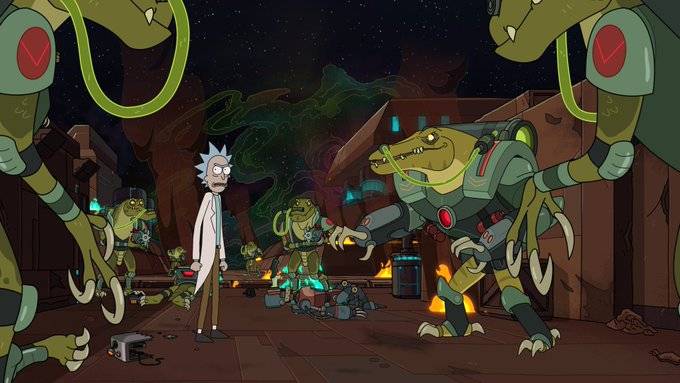 La seconda immagine è invece molto meno pacifica della precedente. Mostra infatti Rick alle prese con delle lucertole cibernetiche, questa volta non è presente nessun tipo di didascalia per la foto in questione.
Dov'è Morty?
Il grande assente è Morty, storico compagno di avventure attraverso le diverse dimensioni e nipote di Rick, probabilmente a causa degli avvenimenti mostrati alla fine della terza stagione. Il fatto che Morty non appaia in queste foto promozionali potrebbe anche non avere nulla a che fare con la trama sviluppata in precedenza ed essere una semplice coincidenza.
Nessuno fino a ora ha infatti compreso realmente quale sia la direzione che i creatori Dan Harmon e Justin Roiland della serie abbiano intrapreso per questa stagione. Il tutto è alimentato da questo velo di mistero prodotto dal silenzio stampa prodotto nei confronti della quarta stagione dello show.
Per scoprire cosa significhino realmente queste immagini sarà quindi necessario aspettare novembre per il rilascio ufficiale dei nuovi episodi di Rick and Morty.