L'attesa sta finalmente per concludersi. Dopo mille richieste, arriva la seconda parte della quarta stagione di Rick and Morty su Adult Swim.
L'emittente Adult Swim ha finalmente annunciato il ritorno delle avventure di Rick e Morty. A partire dal 3 maggio andranno in onda i 5 episodi inediti della quarta stagione della serie fantascientifica.
Grazie ai profili social dello show creato da Dan Harmon e Justin Roiland, è arrivata la notizia ufficiale della prossima uscita di nuovi episodi. Insieme con la data di programmazione è stato condiviso il trailer della seconda parte della quarta stagione.
Accolte le richieste degli spettatori
I fan della serie sono andati in estasi nell'udire che il loro desiderio si sta avverando. Infatti, dall'inizio della pandemia – che ha costretto a casa quasi tutta la popolazione – è stato richiesto a gran voce un prossimo rilascio delle nuove puntate, in modo da alleviare la noia causata dalla costrizione delle mura domestiche.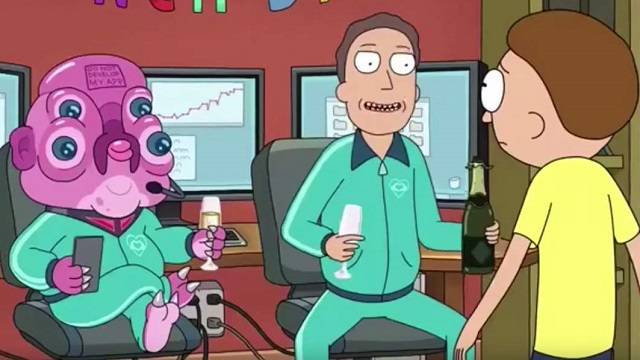 La prima parte della stagione 4 di Rick and Morty ha debuttato lo scorso 10 novembre negli Stati Uniti, con il rilascio settimanale dei primi 5 episodi. In Italia è stata pubblicata in versione doppiata su Netflix, qualche giorno prima di Natale.
Non sappiamo ancora quando i nuovi episodi saranno disponibili nel nostro paese, ma è molto probabile che vengano rilasciati a meno di due mesi dal debutto americano.
La versione italiana potrebbe tardare un po'
Sperando che i tempi di doppiaggio siano gli stessi, vista la corrente emergenza pandemia, per fine giugno o i primi di luglio potremo forse godere delle nuove puntate.
La serie di fantascienza caratterizzata dal dark humor tornerà a seguire le pazzesche avventure di nonno Rick e il nipote Morty. I loro viaggi in giro per le innumerevoli galassie li porteranno a scoprire le fantastiche – ma molto spesso terrificanti – meraviglie dell'universo.
Ecco il trailer delle nuove entusiasmanti puntate di Rick and Morty