Nata dalla penna di Philip Pullman, la saga di Queste Oscure Materie ha conquistato i giovani lettori. La BBC, in collaborazione con la HBO, ne ha realizzato un adattamento televisivo, e noi siamo impazienti di vederlo!
Il primo trailer ci porta già nel mondo di Lyra, fatto di orsi corazzati parlanti, organizzazioni potenti e daimon, manifestazioni fisiche – sotto forma animale – dell'anima di una persona.
La BBC e la HBO hanno rilasciato in occasione del San Diego Comic-Con un nuovo trailer e nuove immagini di Queste Oscure Materie.
Ecco il trailer:
Nella prima immagine vediamo la protagonista Lyra Belacqua (Dafne Keen) insieme al suo daimon Pantalaimon (Pan). I due stanno osservando l'aletiometro, strumento che rivela la verità, oggetto importante nel primo romanzo, La bussola d'oro.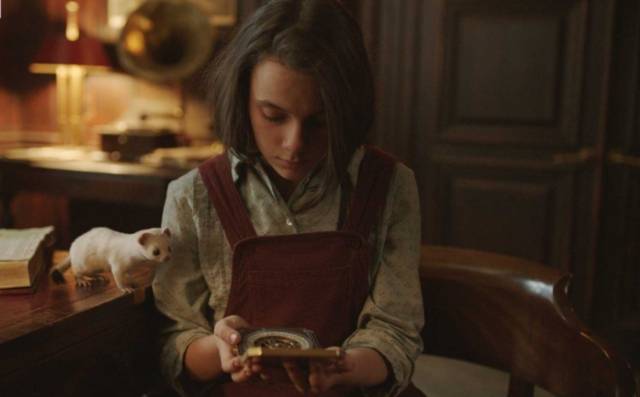 Le altre immagini ci mostrano Stelmaria, il leopardo delle nevi daimon di Lord Asriel (James McAvoy), e lo scimmiotto daimon di Marisa Coulter (Ruth Wilson), insieme al preside del Jordan College (Clarke Peters).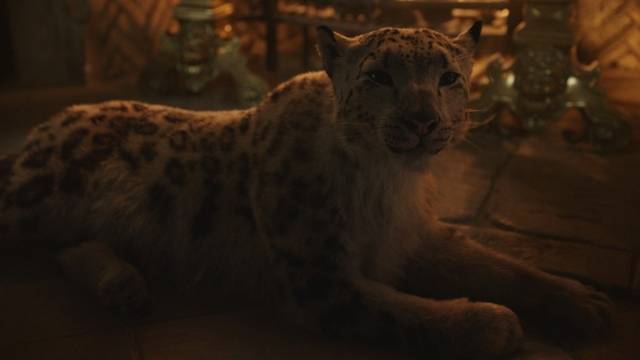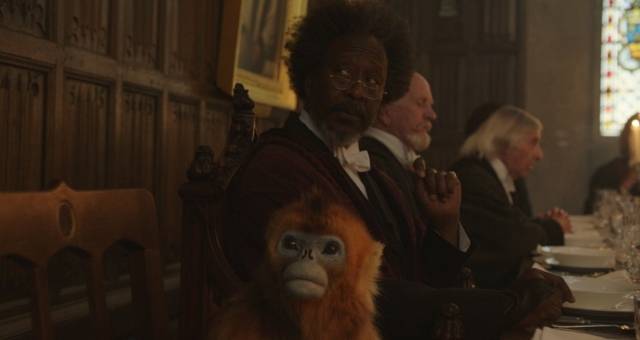 L'ultima immagine rilasciata dalla BBC ci permette di dare un'occhiata a Iorek Byrnison, l'orso corazzato (o panserbjørn) re di Svalbard.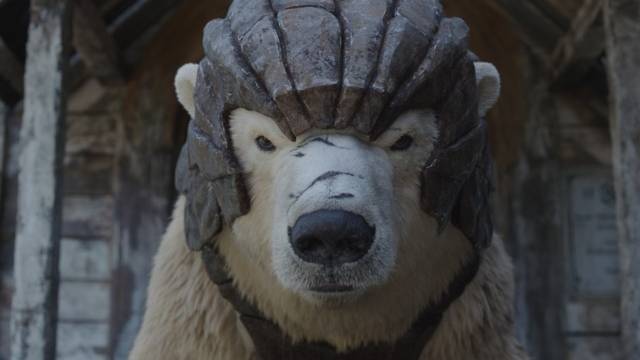 Al Comic-Con, Jack Thorne (Harry Potter and the Cursed Child), sceneggiatore della serie tv, ha affermato:
"Questa è una storia di anti-supereroi. Se fosse una storia di supereroi, seguiremmo il percorso di Lord Asriel. Se ci fate caso, in questa saga ci sono persone che cercano la grandezza e ci sono persone che seguono il bene. La cosa che amo di Lyra è che lei continua a seguire il percorso del bene. Mentre Asriel e la signora Coulter cercano di compiere grandi missioni, anche se spesso non è necessario."
Insieme a Keen, McAvoy e Wilson, nel cast troviamo anche Lin-Manuel Miranda (Lee Scoresby), Ruta Gedmintas (Serafina Pekkala), Ariyon Bakare (Lord Boreal), James Cosmo (Farder Coram), Lucian Msamati (John Faa) e Anne-Marie Duff (Ma Costa).
Queste Oscure Materie si basa sui tre libri di Pullman: La bussola d'oro, La lama sottile e Il cannocchiale d'ambra.
In un'intervista, Otto Bathrust, regista di due degli otto episodi della prima stagione, ha affermato che ci saranno cambiamenti rispetto ai libri. La serie tv avrà un taglio più moderno, allontanandosi dall'atmosfera vittoriana della saga.
La serie arriverà a fine 2019: siete pronti a seguire le vicende di Lyra Belacqua e Will Parry?