Ben quattro anni fa abbiamo avuto la notizia che la BBC avrebbe realizzato un adattamento televisivo della trilogia di Queste Oscure Materie di Philip Pullman e ora finalmente possiamo vederla in onda. Il secondo episodio, però, ha diviso i fan.
Attenzione: spoiler sul secondo episodio
L'episodio, intitolato The idea of North, ha infatti visto grandi cambiamenti rispetto ai libri.
La protagonista Lyra Belacqua (Dafne Keen) scopre da Mrs Coulter (Ruth Wilson) che Lord Asriel (James McAvoy) non è suo zio, ma suo padre. La rivelazione del padre di Lyra arriva solo verso la fine del primo libro, La Bussola d'Oro.
Un altro cambiamento riguarda l'introduzione del nostro mondo. Lord Carlo Boreal (Ariyon Bakare) attraversa un varco nelle vecchie rovine al Jordan College a Oxford, arrivando nel nostro mondo. Dunque la serie TV ha già approfondito il ruolo di Lord Boreal, che nella Bussola d'Oro ha un ruolo minore. Nei libri il nostro mondo viene introdotto nella Lama sottile.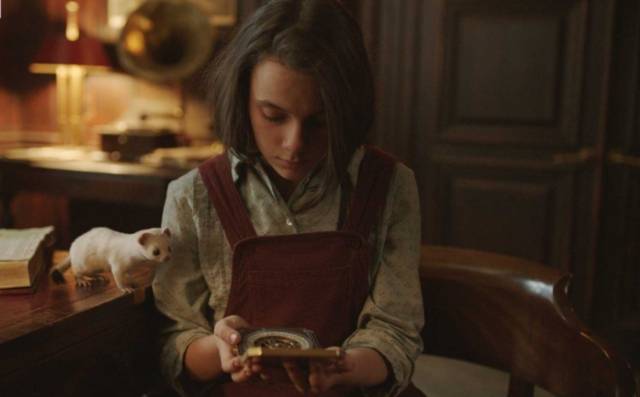 In merito a questi cambiamenti i fan di Queste Oscure Materie su Twitter si sono divisi. C'è chi ha apprezzato questa mossa 'coraggiosa' e chi ne è rimasto scioccato.
Un fan ha scritto: "Mi piace il fatto che siamo solo al secondo episodio di #QuesteOscureMaterie e abbiamo già riferimenti al secondo e terzo libro. Bel modo di aggiungere elementi alla trama quando non la vediamo dal punto di vista di Lyra"
Un altro fan ha detto: "Amo i libri di #QuesteOscureMaterie e questo adattamento è fantastico. Non mi importa dei cambiamenti ed è bello vedere che ci sono riferimenti alla Lama sottile".
Altri invece non apprezzato i cambiamenti dai libri. "Trovo #QuesteOscureMaterie strano, stanno mischiando troppo mescolando i libri e rendendo tutto confuso".
Un altro commetto si mostra perplesso: "Vorrei amare #QuesteOscureMaterie ma c'è qualcosa che non quadra. Mi sembra che Lyra non scopra così presto di suo padre. E poi andare nell'altro mondo così presto? Ho letto il primo libro un po' di tempo fa, ma sono sicuro che non succede così??"
Voi che ne pensate? Siete d'accordo con questi cambiamenti?