The CW Drama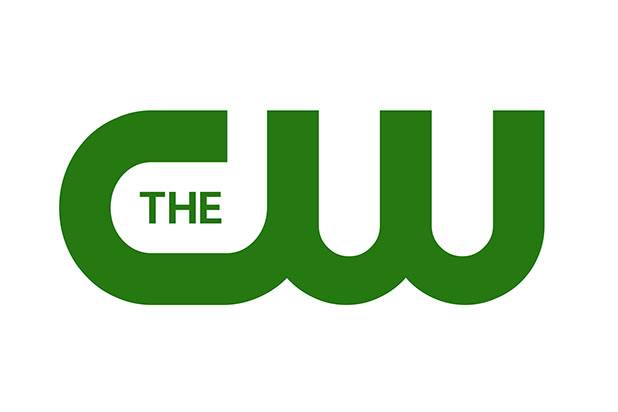 Kung Fu
Scrittore/i: Christina M. Kim
Produttore/i: Martin Gero, Greg Berlanti, Sarah Schechter
Studio: Warner Bros. Television, Quinn's House, Berlanti Productions
Trama: Una crisi fa sì che una giovane donna cino-americana lasci l'università e faccia un viaggio che le cambi la vita in un monastero isolato in Cina. Ma quando torna nella sua città natale, invasa dal crimine e dalla corruzione, usa le sue abilità di arti marziali e i valori Shaolin per proteggere la sua comunità e consegnare i criminali alla giustizia.
The Lost Boys
Scrittore(i): Heather Mitchell, Rob Thomas
Produttore/i: Dan Etheridge, Mike Karz, Bill Bindley, Rebecca Franko, Juliana Janes
Direttore: Marcos Siega
Studio: Warner Bros. Televisione
Trama: Quando una madre e i suoi figli si trasferiscono nella città dove è cresciuta la madre, scoprono che c'è un motivo sinistro per cui i ragazzi fighi del posto dormono tutto il giorno, fanno festa tutta la notte, non crescono mai e non invecchiano mai. I legami familiari vengono messi alla prova quando i fratelli si trovano su fronti opposti di una lotta mitologica. Basato sul classico cult del 1987 che ha rivoluzionato il modo di pensare dei vampiri.
Maverick
Scrittore/i: Merigan Mulhern
Produttore/i: Josh Schwartz, Stephanie Savage, Warren Hsu Leonard, Lis Rowinski
Studio: CBS Television Studios, Falso Impero
Trama: In un'America di oggi che si trova sotto un regime autoritario, la figlia del Presidente – cresciuta credendo che suo padre sia morale e benevolo – ha avuto una visione del mondo che le ha dato una scossa il suo primo giorno a Georgetown. Sfidata dai suoi compagni di scuola, e sotto l'occhio vigile degli agenti dei Servizi Segreti, dovrà decidere se la sua lealtà va alla famiglia o a una crescente resistenza durante il primo anno di scuola.
The Republic of Sarah
Scrittore/i: Jeffrey Paul King
Produttore/i: Marc Webb, Mark Martin, Jeff Grosvenor, Leo Pearlman
Studio: CBS Television Studios
Trama: Di fronte alla distruzione della sua città per mano di un'avida compagnia mineraria, la ribelle insegnante di liceo Sarah Cooper utilizza un'oscura scappatoia cartografica per dichiarare l'indipendenza. Ora Sarah deve guidare un giovane gruppo di disadattati che cercano di ricominciare da zero il loro paese.
Superman & Lois

Scrittore/i: Todd Helbing
Produttore/i: Greg Berlanti, Sarah Schechter, Geoff Johns
Studio: Berlanti Productions, Warner Bros. Television
Trama: Segue il più famoso supereroe del mondo mentre affronta tutto lo stress, le pressioni e le complessità che derivano dall'essere genitori che lavorano nella società di oggi. Basato sui personaggi di DC creati da Jerry Siegel e Joe Shuster.
Cast: Tyler Hoechlin, Elizabeth Tulloc
Walker
Scrittore/i: Anna Fricke
Produttore/i: Dan Lin, Lindsay Liberatore, Jared Padalecki
Studio: CBS Television Studios, Rideback.
Trama: Una rivisitazione della lunga serie "Walker, Texas Ranger". Si concentra su Cordell Walker, vedovo e padre di due figli con un proprio codice morale, che torna a casa ad Austin dopo essere stato sotto copertura per due anni, solo per scoprire che c'è un lavoro più duro da fare a casa. Cercherà di riallacciare i contatti con i suoi figli, di superare gli scontri con la sua famiglia e di trovare un inaspettato terreno comune con la sua nuova compagna (una delle prime donne nella storia dei Texas Rangers), mentre si insospettisce sempre più per le circostanze della morte della moglie.
Cast: Jared Padalecki
The 100 Prequel
Scrittore/i: Jason Rothenberg
Produttore/i: Leslie Morgenstein, Gina Girolamo
Studio: Alloy Entertainment, Warner Bros. Television, CBS Television Studios
Trama: Ambientato 97 anni prima degli eventi della serie originale, questo progetto – attualmente in fase di sviluppo come spin-off e che andrà in onda come episodio della stagione finale di The 100 – inizia con la fine del mondo, un'apocalisse nucleare che spazza via la maggior parte della popolazione umana sulla Terra.
Arrow Spinoff
Scrittore/i: Beth Schwartz, Mark Guggenheim, Jill Blankenship, Oscar Balderrama
Produttore/i: Greg Berlanti, Sarah Schechter
Studio: Warner Bros. TV, DC Entertainment
Trama: incentrato sulle figure femminili della serie
Cast: Katherine McNamara, Katie Cassidy, Juliana Harkavy