Nuove Serie Tv 2020: ecco le novità in arrivo!
È la stagione dei pilot quando le reti televisive si uniscono per il solo e unisco scopo: trasmettere programmi che potranno diventare serie a tutti gli effetti! The Wrap ha stilato una lista dei pilot di nuove serie tv che usciranno nel 2020 di emittenti come ABC, CBS, FOX e NBC. Ecco a voi tutti i pilot delle Nuove Serie Tv 2020 in arrivo.

Nuove Serie Tv 2020: tutti i pilot
ABC Comedy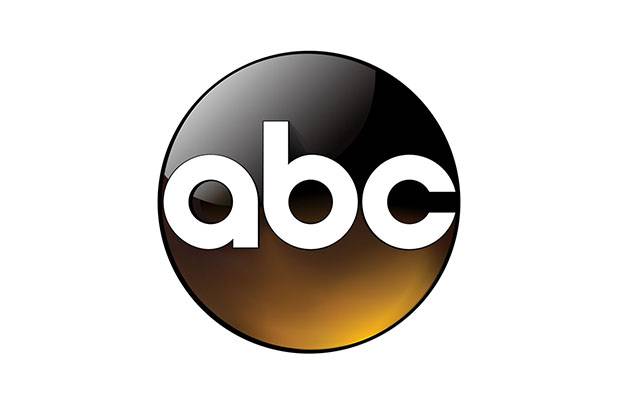 Home Economics
Scrittore/i: Michael Colton, John Aboud
Produttore/i: Eric e Kim Tannenbaum, Jason Wang
Studio: Lionsgate Television, ABC Studios
Trama: la prima tra le Nuove Serie Tv 2020 di cui parliamo è una serie comica con protagonisti tre fratelli uno economicamente differente dall'altro.
My Village
Scrittore/i: Kari Lizer
Studio: Sony Pictures Television, ABC Studios
Trama: Una mamma si chiede come abbia fatto a finire da sola mentre i suoi figli i giorni migliori della loro vita a chilometri di distanza. Decide che il suo posto è con la sua famiglia e mentre si reinserisce nella loro vita, i suoi figli si rendono conto che potrebbero avere bisogno di lei più di quanto pensassero.
Prospect
Scrittore/i: Sherry Bilsing-Graham, Ellen Kreamer
Direttore: Randall Einhorn
Studio: ABC Studios
Trama: Un western comico con un tocco femminista: una giovane donna si muove verso la frontiera per diventare maestra di scuola, ma i suoi ideali vengono rapidamente messi alla prova quando scopre che i suoi studenti non sono dei bambini.
Work Wife
Scrittore/i: David Windsor, Casey Johnson
roduttore/i: Kelly Ripa, Mark Consuelos, Albert Bianchini, Ryan Seacrest, Nina Wass, Andrea Shay
Direttore: Todd Holland
Studio: ABC Studios
Trama: Ispirata dalle collaborazioni nella vita reale dei produttori Kelly Ripa e Ryan Seacrest e degli scrittori Casey Johnson e David Windsor, Work Wife racconta la storia di una squadra il cui successo professionale, l'amicizia personale e la capacità di condividere la scena fanno funzionare la loro vita. Dani e Scott hanno fatto il salto di qualità per creare il loro team. Ora devono più che mai affidarsi allo yin-yang del loro dinamico duo per mantenere a galla la loro vita professionale e personale.
Adopted
Scrittore/i: Jimmy Kimmel, Shawn Vance, Daril Fannin
Produttore/i: Jimmy Kimmel, Shawn Vance, Daril Fannin
Studio: ABC Studios in associazione con KIMMELOT
Trama: Quando un militare torna dopo una lunga missione, lui e la sua famiglia si trovano ad affrontare le sfide dell'adozione del suo nuovo fratello, un ragazzo russo di 12 anni. Ispirato da una storia vera.
ABC Drama
The Big Sky
Scrittore/i: David E. Kelley
Produttore/i: Ross Fineman, C.J. Box
Studio: A+E Studios, 20th Century Fox Television
Trama: In questo thriller procedurale, l'investigatore privato Cassie Dewell collabora con l'ex poliziotto Jenny Hoyt alla ricerca di due sorelle che sono state rapite da un camionista su una remota autostrada del Montana. Ma quando scoprono che queste non sono le uniche ragazze scomparse nella zona, devono correre contro il tempo per fermare l'assassino prima che un'altra donna venga rapita.
The Brides
Scrittore/i: Roberto Aguirre-Sacasa
Produttore/i: Greg Berlanti, Sarah Schechter
Direttore: Maggie Kiley
Studio: ABC Studios, Warner Bros. Television, Berlanti Productions
Trama: Una sexy rivisitazione contemporanea di "Dracula" è un dramma familiare con un trio di potenti protagoniste femminili al centro. Con forti elementi di orrore, "The Brides" parla di donne potenti e immortali e delle cose che fanno per mantenere la ricchezza, il prestigio, l'eredità – e la loro famiglia non tradizionale.
Harlem's Kitchen
Scrittore/i: Zahir McGhee
Produttore/i: Marcus Samuelsson, David Hoberman, Todd Lieberman, Laurie Zaks
Studio: ABC Studios
Trama: Un dramma familiare di gruppo ambientato in un raffinato ristorante di Harlem. Ellis Rice, Executive Chef e patriarca, gestisce un ristorante di successo con la moglie e le tre figlie. Ma una morte inaspettata mette a repentaglio il futuro del ristorante mentre vengono svelati segreti sepolti da tempo.
Rebel
Scrittore/i: Krista Vernoff
Produttore/i: Davis Entertainment, Alexandre Schmitt, Erin Brockovich
Studio: ABC Studios/Sony Pictures Television
Trama: "Rebel" si ispira alla vita di Erin Brockovich oggi. Annie "Rebel" Bello è un'avvocatessa senza laurea in legge. Una donna divertente, disordinata, brillante e impavida, che si preoccupa disperatamente delle cause per cui combatte e delle persone che ama. Quando Rebel si applica a una lotta in cui crede, vince quasi ad ogni costo.
Cast: Katey Sagal (Hill House)
Thirtysomething(else)
Scrittore/i: Marshall Herskovitz, Edward Zwick
Direttore: Edward Zwick
Studio: ABC Studios, MGM Television
Trama: Un sequel della rivoluzionaria serie "thirtysomething", che segue un insieme di volti nuovi che interpretano i figli trentenni del cast originale. A quanto pare crescere i figli non finisce mai, ma chi poteva sapere quanto sarebbe stato difficile per loro crescere i propri genitori?
Cast: Ken Olin, Mel Harris, Timothy Busfield, Patty Wettig
Wreckage
Scrittore/i: Jacquie Walters
Produttore/i: Sarah Timberman, Carl Beverly, Mark Martin, Keith Samples
Direttore: Marc Webb
Studio: ABC Studios
Trama: Lillian Linden sembra una coraggiosa sopravvissuta ad un incidente aereo. Ma ha mentito alla sua famiglia, ai suoi amici e al mondo intero da quando gli elicotteri di salvataggio hanno catturato lei e il suo compagno sopravvissuto, Dave Hall, al largo di un'isola deserta nel Pacifico meridionale. Scomparsi per quasi quattro anni, i naufraghi vengono messi sotto i riflettori dopo il loro salvataggio, diventando i beniamini dei media da un giorno all'altro. Ma non possono raccontare la vera storia, quindi mentono.