Sono passati trentasei anni dalla prima pubblicazione de Il nome della rosa, l'opera più celebre di Umberto Eco, con cinquanta milioni di copie vendute in tutto il mondo. Ma il suo successo non è destinato a svanire. Grazie infatti a Rai Fiction, e alla casa di produzione Wild Bunch, Il nome della rosa verrà adattato in otto episodi in lingua inglese per il piccolo schermo.
È stato infatti annunciato ufficialmente al Mercato internazionale del film e della programmazione per la tv, che sarà John Turturro, reduce dall'incredibile successo di The Night Of… (potete approfondire qui), a interpretare il monaco-detective Guglielmo da Baskerville, ruolo che valse numerosi riconoscimenti nel 1986 a Sean Connery per lo stesso ruolo nell'adattamento cinematografico diretto da Jean-Jacques Annaud.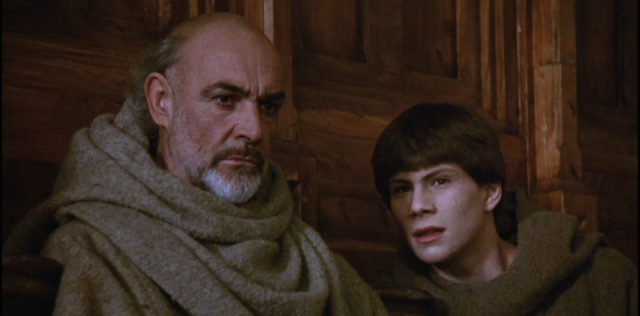 Insieme a Turturro il cast comprende anche Rupert Everet nel ruolo dell'antagonista, l' inquisitore Bernardo Gui e il giovane attore tedesco Damian Hardung che interpreterà l'aiutante di Guglielmo, Adso da Melk.
Il progetto era in cantiere da molti anni tanto che Umberto Eco ne ha potuto supervisionare e approvare la sceneggiatura prima della sua scomparsa avvenuta nel febbraio 2016. Gli autori della sceneggiatura sono Andrea Porporati e Nigel Williams mentre gli otto episodi saranno diretti da Giacomo Battiato (autore di due stagioni de La Piovra). Le riprese de Il nome della rosa inizieranno a Cinecittà a gennaio con un budget di produzione di 27 milioni di dollari e sarà prodotta da Matteo Levi e Carlo Degli Esposti.
Rai Fiction è seriamente intenzionata a espandersi nel mercato internazionale che oltre Il nome della rosa comprende anche ambiziose produzioni come Medici: Masters of Florence e L'amica geniale, tratto dal best seller di Elena Ferrante.
Eleonora Andreatta, responsabile di Rai Fiction, ha infatti dichiarato:
Puntiamo su storie che appartengono non solo all'Italia, ma anche al mondo intero