Ormai dovremmo essere abituati a tutte queste nuove serie in arrivo ma Netflix continua a stupirci sempre di più. Dopo un catalogo di ottobre palesemente infuocato arriviamo a novembre con la stessa carica che ha Tormund nel voler conquistare Brienne. Ovviamente nessun mese sarà mai all'altezza del precedente ma ci si prova comunque consci del fatto che anche a giro si sta a casa sotto le coperte a guardare serie tv. Ma occhio, non fatene diventare una questione importante come il primo caso di dipendenza da Netflix di cui vi abbiamo parlato qui.
Bando alle ciance, ecco a voi le novità in arrivo a novembre su Netflix:
1 novembre
12 Anni Schiavo
Curioso come George
La donna che visse due volte
2 novembre
ReMastered: Tricky Dick & The Man in Black (Originale Netflix)
Mi Ameranno Quando Sarò Morto (Originale Netflix)
The Other Side of the Wind (Originale Netflix)
Il Calendario di Natale (Originale Netflix)
4 novembre
Sing
9 novembre
Super Drags (Originale Netflix)
Medal of Honor (Docuserie originale Netflix)
Westside – La Loro Vita. La Loro Musica. (Documentario orginale Netflix)
Outlaw King: Il Re Sconfitto (Originale Netflix)
Genius
Beat Bugs (Originale Netflix)
12 novembre
Passengers
14 novembre
Le follie dell'Imperatore
16 novembre
Narcos: Messico
Nel 1980 in Messico, l'agente della DEA Kiki Camarena (interpretato da Pena) arriva a Guadalajara per "incontrare i serpenti" del traffico di droga. La cima della sua lista? Il Rockefeller della marijuana, Miguel Felix Gallardo (interpretato da Luna). Felix assumerà il comando, unificando i trafficanti per costruire un impero. Mentre Kiki, nuovo in città dalla California con la moglie e il figlio al seguito, scoprirà rapidamente che il suo incarico sarà più impegnativo di quanto avrebbe mai potuto immaginare.
Il Metodo Kominsky (Serie Tv originale Netflix)
She-Ra e le Principesse Guerriere
La Ballata di Buster Scruggs
20 novembre
The Final Table
Barriere
22 novembre
Qualcuno Salvi il Natale – The Christmas Chronicles
23 novembre
Frontiera (stagione 3)
29 novembre
La Bella e la Bestia – Il Film
30 novembre
Baby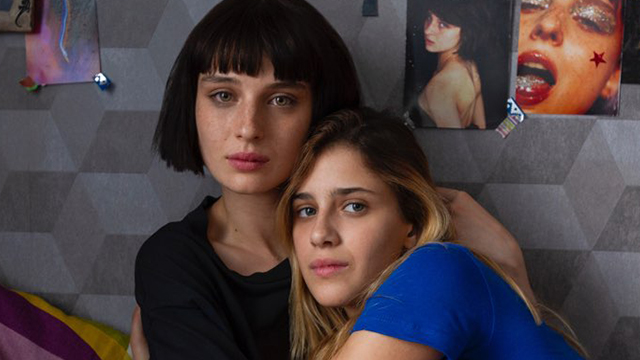 Baby esplorerà la vita degli adolescenti delle scuole superiori a Roma. Ispirata a una storia vera: lo scandalo delle baby squillo scoppiato a Roma nell'estate del 2014 nel quartiere Parioli.
1983
Vikings
Her
Un catalogo concentrato tutto alla fine del mese ma ne vale pur sempre la pena. E voi quale serie tv state aspettando di più? Fatecelo sapere nei commenti.