Quando scrivo il catalogo Netflix per il nuovo mese sono sempre molto emozionata all'idea di quello che ci aspetta. Ma questa volta, credetemi, ho fatto i salti di gioia. Solo il primo ottobre entreranno in catalogo quasi tutti i film della saga Marvel da Thor ai tre film di Iron Man, mi sentite urlare? Se non fosse un lunedì quel primo ottobre me lo passerei a casa con la copertina su Netflix. Ma oltre questi film aspettatevi anche la terza stagione di Daredevil e soprattutto Le Terrificanti Avventure di Sabrina, curiosità a mille per questo nuovo progetto.
Ma bando alle ciance e beccatevi questo catalogo STRA PIENO:
1 ottobre 
The Hurt Locker
Guardiani della Galassia
Captain America: Il Primo Vendicatore
Captain America: The Winter Soldier
The Avengers
Dear John
Thor
Thor: The Dark World
Jennifer's Body
House at the End of the Street
Thirteen – Tredici Anni
Iron Man
Iron Man 2
Iron Man 3
3 ottobre
Rapunzel: L'intreccio della torre
War Horse
Ash vs Evil Dead
5 ottobre
Big Mouth
Elite
La storia inizia quando i figli di tre operai approdano a Las Encinas, la scuola migliore e più esclusiva della Spagna dove studiano i figli dell'élite iberica. A causa di un terremoto gli studenti dei vari istituti della zona sono stati smistati. Subito la faccenda si fa interessante: la rivalità tra chi possiede tutto e chi non ha niente da perdere sfocia in un omicidio. Chi ha commesso questo crimine? Lo scopriremo il 5 ottobre!
Super Monsters
10 ottobre
22 Luglio
12 ottobre
Apostolo
The Haunting of Hill House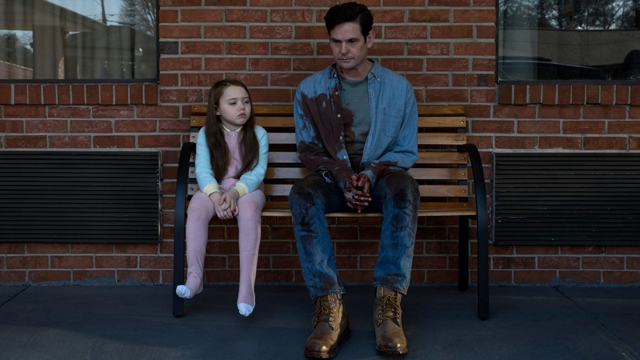 The Haunting of Hill House narra la storia di cinque fratelli cresciuti nella casa dei fantasmi più famosa d'America. Si ritrovano da adulti riuniti dal suicidio della loro sorella più giovane, che li costringe a confrontarsi con i fantasmi del loro passato (alcuni che si annidano nelle loro menti).
Baby Boss: di nuovo in affari
16 ottobre
Black Lightning – un episodio a settimana
17 ottobre
Hocus Pocus – Tre Streghe Scatenate
10 Cose che Odio di Te
19 ottobre
Sale, grassi, acidi, calorie – Documentario
The Highwaymen
Marvel's Daredevil – terza stagione
Making A Murderer
22 ottobre
Animali Notturni
23 ottobre
Adam Sandler 100% Fresh
26 ottobre
Le Terrificanti Avventure di Sabrina
La serie racconta le avventure di Sabrina come una oscura storia di formazione che naviga nell'orrore, nell'occulto e naturalmente, nella stregoneria. Tonalmente nella vena di Rosemary's Baby e The Exorcist, questo adattamento trova Sabrina in lotta per riconciliare la sua duplice natura – metà strega e metà mortale – mentre si trova a lottare contro le forze del male che minacciano lei, la sua famiglia e il mondo intero.
Castlevania