Gennaio è già qui e neanche ce ne siamo accorti. Il nuovo anno ci porterà tantissime buone nuove e siamo pronti ad abbracciarlo come si fa con un amico che non vediamo da tantissimo tempo. In realtà, non siamo neanche reduci dal Natale ma noi di Hall of Series abbiamo pensato che sarebbe stato meglio darvi questa notizia adesso: il nuovo catalogo Netflix di gennaio is on fire! Non abbiamo voluto aspettare oltre e quindi ecco a voi tutte le serie tv e i film in arrivo a gennaio 2019 su Netflix. Non fatevi ingannare, è davvero bollente.
Piccola nota: la seconda stagione di The Punisher uscirà a gennaio, ma ancora non si sa in quale giorno quindi tranquilli se non lo trovate in catalogo sappiate che c'è!
1 gennaio
Una Serie di Sfortunati Eventi – stagione finale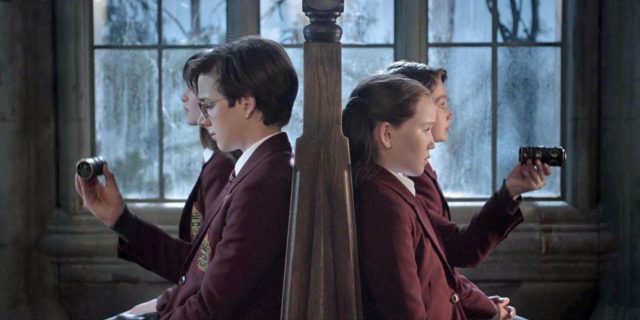 Una Serie di Sfortunati Eventi segue le vite degli sfortunati orfani Baudelaire: Violet (interpretata da Malina Weissman), Klaus (interpretato da Louis Hynes) e Sunny (interpretato da Presley Smith). Dopo la morte dei loro genitori vengono mandati a vivere con il conte Olaf. I ragazzi realizzano rapidamente che il conte è interessato solo ai loro soldi. Quindi passano il resto del tempo evitando i suoi sporchi trucchi.
Ogni stagione era stata impostata per coprire la storia dei libri originali dedicando due episodi a ciascuno. La prima stagione copriva i libri dall'1 al 4 mentre la stagione 2 copriva i libri dal 5 al 9. Ciò significa che la terza stagione comprenderà i libri dal 10 al 13.
The Butler – Un maggiordomo alla Casa Bianca
Qualcosa è cambiato
Gossip Girl – tutte le stagioni
Facciamo Ordine con Marie Kondo (nuova serie)
5 gennaio
Cinquanta Sfumature di Nero
11 gennaio
Sex Education
Titans (prima stagione)
Friends from College (seconda stagione)
14 gennaio
Manchester by the Sea
17 gennaio
Star Trek Discovery (seconda stagione)
American Crime Story – L'assassinio di Gianni Versace
18 gennaio
Grace and Frankie (quinta stagione)
Carmen Sandiego (nuova serie)
25 gennaio
Unbreakable Kimmy Schmidt – stagione finale
Polar (film)
28 gennaio
Il Discorso del Re