Dopo il rilascio di Come far perdere la testa al capo, The Kissing Booth, Tutte le volte che ti ho scritto ti amo e Sierra Burgess è una sfigata, ci eravamo abituati alla visione di commedie romantiche firmate Netflix. Ma, da un po' di tempo, sulla piattaforma non sembravano essercene di nuove. Non c'è da preoccuparsi amanti di commedie romantiche, sta arrivando un nuovo contenuto originale. Stando ai dettagli che si conoscono, sarà la vostra nuova ossessione.
Si chiama The Perfect Date (L'appuntamento perfetto) e arriverà sulla vostra home page di Netflix tra pochissime settimane. Dopo il successo di Tutte le volte che ti ho scritto ti amo, questo film dovrà dimostrare di essere all'altezza delle aspettative degli appassionati del genere. Stando a quanto sappiamo finora, sembra avere tutte le carte in regola per essere un buon prodotto.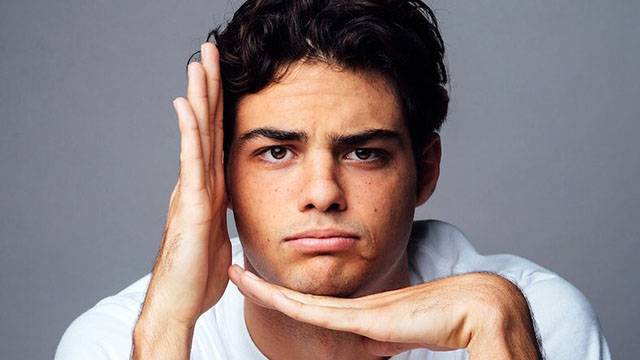 Innanzitutto nel cast ci sono due attori seriali che hanno conquistato il nostro cuore. Il primo è Noah Centineo. Lui è l'interprete di Jesus Foster nella famosa serie tv The Fosters, la cui faccia non ci stancheremo mai di vedere sullo schermo. Anche se dal vivo sarebbe meglio. Accanto a lui, questa volta, ci sarà Camila Mendes, ovvero la meravigliosa Veronica Lodge di Riverdale. Riguardo Camila sappiamo che interpreterà il ruolo di una ragazza bellissima e alla moda che frequenta una scuola privata e che è annoiata dai suoi pretendenti ricchi.
Fa parte del cast principale anche Laura Marano, il cui nome potrà anche non dirvi nulla. A meno che non facciate parte di quella generazione che dal 2011 al 2016 guardava Disney Channel e che quindi conosce la serie Austin & Ally, in cui la Marano interpretava il ruolo di Ally. Laura interpreterà il ruolo di Celia Lieberman, una ragazza facoltosa e privilegiata che sente l'insistente urgenza di essere se stessa a tutti i costi.
Passando alla trama del film, sappiamo che è molto simile a quella di un'altra storia che abbiamo amato, Tutte le volte che ti ho scritto ti amo. A quanto pare Netflix adora le storie sui finti fidanzati. E Noah Centineo sta per interpretarne una nuova. Mossa azzardata che potrebbe essere un'arma a doppio taglio per l'attore considerando quanto il personaggio di Peter Kavinsky sia stato amato dal pubblico.
Questa volta, il suo personaggio si chiama Brooks Rattigan. Il motivo per cui se ne va in giro a fingere di essere il ragazzo di qualcuna è per mettere da parte soldi per il college. Crea un'app in cui le persone possono affittarlo come finto fidanzato o fidanzato sostitutivo. Il che mi ricorda un po' la trama di una rom-com storica, The Wedding Date – L'amore ha il suo prezzo con Debra Messing (Will & Grace), Dermot Mulroney (Sean Pierce in Shameless) e una giovanissima Amy Adams (Sharp Objects).
Il film sarà rilasciato su Netflix il 12 aprile. La data è stata comunicata ufficialmente dal profilo Instagram attraverso un post carinissimo.
Cosa ne pensate, Noah Centineo continuerà a far innamorare e ad affermarsi sempre di più come nuovo manzo da parete per le stanze delle adolescenti (e non solo) di tutto il mondo?