La conosciamo per aver interpretato Missandei nella serie della HBO Game of Thrones e ora la vedremo in un nuovo ruolo: Nathalie Emmanuel sarà nella serie tv action e comica Die Hart.
Reciterà al fianco di due attori molti noti nel panorama cinematografico e televisivo, ovvero Kevin Hart e John Travolta.
Cosa vedremo in Die Hart?
Protagonista di questa serie tv è Kevin Hart, che interpreta una versione romanzata di se stesso. Kevin è stanco di avere sempre il ruolo della spalla comica. La sua grande occasione arriva quando un regista famoso gli offre la parte dei suoi sogni – quella del protagonista in un film d'azione. Ma a una condizione: Kevin deve prima frequentare una scuola per star d'azione gestita da un personaggio lunatico (interpretato da Travolta).
Spinto oltre i primi limiti da questo coach e dalla sua rivale (Nathalie Emmanuel), Kevin dovrà sopravvivere a una serie di situazioni divertenti e affrontare le sue paure se vuole realizzare il suo sogno e ottenere il ruolo della vita.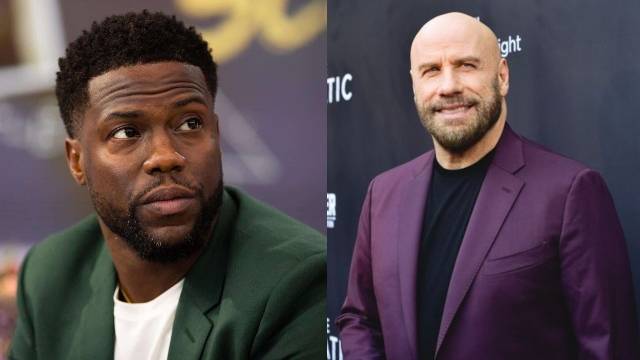 La serie tv è prodotta dalla casa di produzione Laugh Out Loud. Sarà rilasciata su Quibi, nuovo servizio di streaming video confezionato su misura per gli smartphone. Hart è anche produttore, insieme a Candice Wilson, Bryan Smiley e Jeff Clanagan.
Tripper Clancy (Stuber – Autista d'assalto) e Derek Kolstad (The Falcon and the Winter Soldier) sono i creatori della serie, che è diretta da Eric Appel (Brooklyn Nine-Nine).
Conosciuta per Game of Thrones, vedremo Emmanuel anche nel nono film del franchise di Fast & Furious. Riprenderà il ruolo dell'hacker Ramsey.
Con Die Hart Travolta torna alle serie TV dopo la sua partecipazione alla serie American Crime Story: The People v. O.J. Simpson, in cui ha interpretato Robert Shapiro.
Nathalie Emmanuel è la seconda attrice di Game of Thrones che prenderà parte a una serie prodotta da Quibi. Sophie Turner (Sansa Stark) sarà in Survive, che racconta la sopravvivenza nella natura di Jane e Paul, unici superstiti di un incidente aereo.