La famosa Serie thriller a sfondo distopico Mr. Robot è giunta già alla sua terza stagione, affermandosi in maniera prepotente nel panorama televisivo attuale. La mente della Serie, Sam Esmail, non solo ha creato un ottimo prodotto capace di far riflettere, ma non lesina mai la sua vena polemica e satirica.
D'altra parte Esmail non è il primo che fa trasparire la sua avversione nei confronti della politica di Trump, prima e dopo la sua elezione: oltre a Mr. Robot possiamo citare anche American Horror Story, o The Good Fight (abbiamo spiegato qui in che modo l'hanno fatto).
Altra Serie che non si è mai lasciata scappare una battuta satirica più o meno dura è la nostra adorata gialla famiglia di Springfield, I Simpson.
Questa volta Esmail, lascia perdere i riferimenti più o meno satirici nella sua opera e scende in campo in prima linea con un post sul suo profilo Twitter Ufficiale taggando il Presidente.
.@realDonaldTrump here's the thing, it is not a book or the mainstream media that makes us think you are a mentally unstable dumb-dumb. It is you. It is what you say and do almost everyday. It has always been you. Now this, you can take 100% credit for.

— Sam Esmail (@samesmail) 6 gennaio 2018
Che, tradotto, significa più o meno:
"Donald Trump, ecco il punto, non sono i libri o i principali media che ci fanno pensare che sei un idiota mentalmente instabile. Sei tu. È quello che dici e che fai praticamente ogni giorno. Prendi questo come certificato al 100%."
Esmail non si è preoccupato del politically correct nei confronti di quello che dovrebbe essere il suo Presidente, la persona che guida il suo paese, ma è stato decisamente chiaro nell'esprimere quello che pensa.
Non è escluso, a questo punto, che Esmail non continui la polemica in maniera esplicita anche nella prossima stagione di Mr. Robot.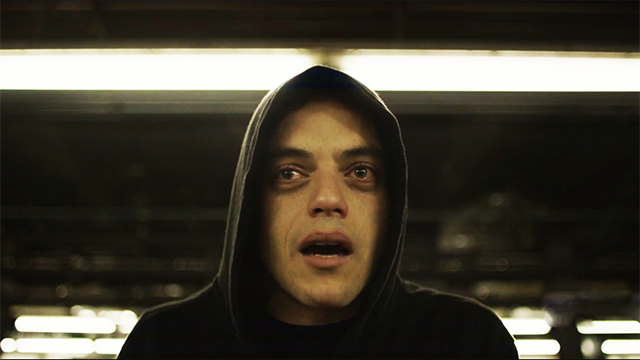 Ricordiamo, inoltre, che la terza stagione di Mr. Robot, di cui sono già usciti tutti e 10 gli episodi negli Stati Uniti ma ancora inedita in Italia, è stata un gran successo (leggi qui la recensione, ma attenzione agli spoiler!)
In definitiva, per chi segue la programmazione Italiana, si è alzata la curiosità per la terza stagione, per chi invece segue la programmazione americana per la quarta stagione l'asticella delle aspettative si è alzata.