Netflix continua la sua corsa nel panorama delle serie televisive. Non solo film e Serie Tv di altri network, ma produzioni originali quali Stranger Things, Sense8, Orange is the New Black e le collaborazioni con la Marvel. David Fincher, produttore esecutivo di House of Cards, ha in cantiere con Netflix una nuova serie, intitolata Mindhunter.
Mindhunter è una nuova serie thriller di Netflix. Ambientata nel 1979, le vicende ruotano attorno all'agente dell'FBI Bill Tench, curioso e qualificato. Insieme all'agente dell'FBI Holden Ford, investigatore specializzato nell'unità comportamentale, Tench intervista serial killer allo scopo di risolvere casi di omicidio in corso.
La serie, in lavorazione dal 2010 (in origine se ne occupava la HBO), è un adattamento del libro Mind Hunter: Inside the FBI'S Elite Serial Crime Unit, scritto da John Douglas, ex agente speciale, e Mark Olshaker, scrittore. Il volume racconta di fatti reali, parlando delle esperienze di Douglas come investigatore nell'FBI in casi di serial killer e stupratori (tra cui Charles Manson). Si fa riferimento anche alle tecniche di profiling usate in questi ambiti. La serie prende spunto dal libro, ma non ne trasporta invariate le vicende.
La Serie Tv sarà composta da dieci episodi e sarà su Netflix ad Ottobre, in tutti i paesi in cui la piattaforma streaming è disponibile. Tra i produttori esecutivi, spicca Charlize Theron, attrice vincitrice di un Oscar (scopri qui gli Oscar 2017). Brit Joe Penhall (Sunny Afternoon) ha scritto gli episodi.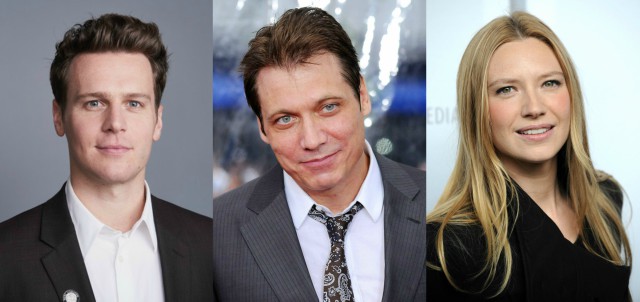 Nel cast troviamo Jonathan Groff (Looking, Glee) nei panni di Holden Ford, personaggio ispirato a John Douglas. Holt McCallany (Sully) sarà Bill Tench, ispirato a Robert Ressler, agente speciale dell'FBI che ha avuto un ruolo importante nella profilazione psicologica di criminali e che viene spesso citato come il coniatore del termine "serial killer". Anna Torv (Fringe) interpreterà Wendy, la psicologa che collabora con i due.
Ecco il teaser della nuova serie targata Netflix: