Matthew McConaughey – attore talentuoso che ha dimostrato la sua bravura non solo in svariati film ma anche nel mondo delle serie tv con True Detective – aggiunge un titolo importante alla sua carriera, quella di professore universitario. E no, non si tratta di un ruolo per un film ma è la realtà.
Insegnerà produzione cinematografica nel Moody College of Communication dell'università del Texas ad Austin. L'attore era già docente occasionale del dipartimento Radio-Televisione-Film dal 2015, ma ora è diventato ufficialmente un professore, nella stessa università in cui si è laureato nel 1993.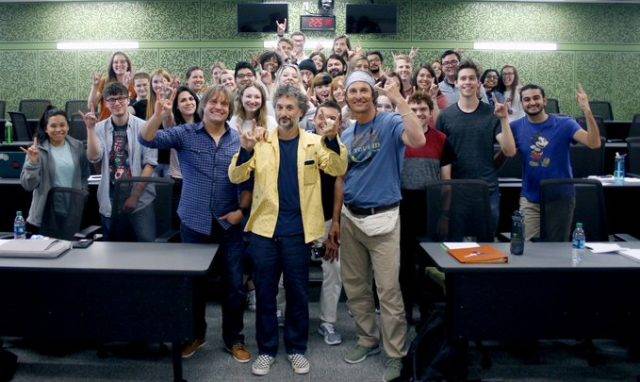 Kathleen Mabley, direttrice del settore Marketing and Communications per il Moody College of Communications ha parlato di questa grande notizia: «(Matthew) insegnerà nello stesso corso, produzione cinematografica, ma ora come impiegato ufficiale ha anche la possibilità di fare da mentore agli studenti, di esplorare l'insegnamento di altri corsi e partecipare a tutti gli eventi dell'Università». Ha poi aggiunto: «La frequenza della sua presenza al corso quest'autunno dipende sempre e comunque dai suoi impegni».
L'attore è infatti attualmente impegnato con l'uscita del film Serenity – in cui recita di nuovo al fianco di Anne Hathaway – e The Beach Bum. Nel 2020 inoltre uscirà The Gentlemen e sembra attualmente impegnato a prestare la voce per il film animato Sing 2.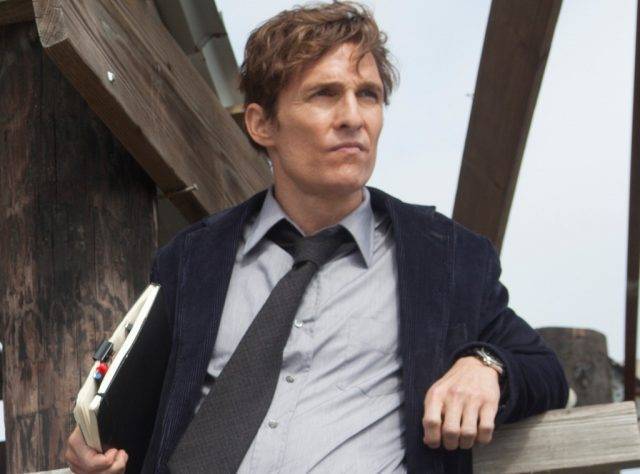 A proposito del suo nuovo impiego, Matthew McConaughey ha detto:
È il corso che mi sarebbe piaciuto avere quando andavo all'università. Lavorare in aula con questi studenti mi dà la possibilità di prepararli. […] Fare film, trasformare parole su un foglio in film è sia scienza che arte, e va oltre il tempo e le generazioni.
Poi continua: «Gli elementi di verità e gioia autentica per il percorso sono senza tempo. Questo sarà sempre il punto centrale del nostro corso». Attore impegnato, professore disponibile e, diciamolo, un gran bel fusto. Ma quest'uomo difetti non ne ha?