Netflix sta preparando una nuova Serie Tv dal titolo Maniac (vi avevamo già accennato qualcosa in questo articolo), la quale aveva ricevuto l'ordine di una prima stagione completa all'inizio del 2016 senza il bisogno di presentare l'episodio pilota. Sembra che la piattaforma streaming più famosa al mondo abbia ingaggiato un nuovo attore che comparirà in alcuni episodi della Serie: Justin Theroux.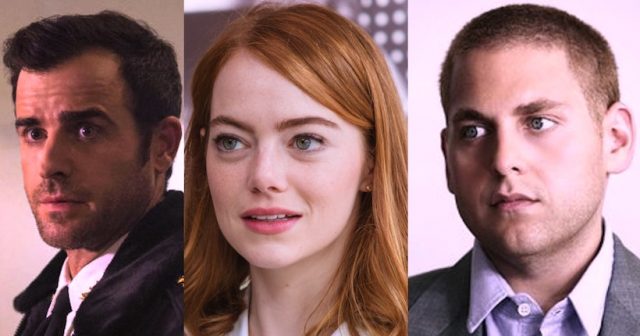 Justin Theroux (Parks and Recreation, Six Feet Under, The Leftovers) reciterà a fianco di due attori ormai affermati, cioè Emma Stone, vincitrice dell'Oscar come migliore attrice protagonista per La La Land  e Jonah Hill, candidato all'Oscar come migliore attore non protagonista per L'arte di vincere.
Maniac, che si basa su una Serie norvegese del 2014, racconterà di due pazienti di un istituto psichiatrico (Stone e Hill) e del mondo immaginario che si sono costruiti e nel quale si rifugiano. Theroux vestirà i panni di James Mantleray ma ancora non si sa quale ruolo ricoprirà il suo personaggio. Tuttavia, si vocifera che potrebbe interpretare uno scienziato pazzo e alcolista.
Questa Serie si discosta leggermente da quella norvegese, la quale aveva come protagonista solo l'interprete maschile che si rifugiava nel suo mondo immaginario mentre era rinchiuso in un istituto di igiene mentale.
Gli episodi della Serie, la cui produzione è iniziata qualche giorno fa, saranno diretti da Cary Fukunaga (regista di tutti gli episodi della prima stagione dell'acclamata Serie True Detective). La sceneggiatura è invece stata affidata a Patrick Somerville, il quale aveva già lavorato con Theroux in The Leftovers (Serie nella quale l'attore è stato protagonista per tre stagioni). Infine, la produzione sarà nelle mani dei due attori principali – Emma Stone e Jonah Hill – e del regista Fukunaga.
Maniac sarà una dark comedy composta da dieci episodi che (forse) verranno resi disponibili su Netflix a partire da ottobre di quest'anno.
Leggi anche – Ozark – Netflix rinnova la Serie per una seconda stagione: tutti i dettagli