L'Ombra dello Scorpione, il cui titolo originale è The Stand, è uno dei primi romanzi di Stephen King e una delle opere più amate del maestro dell'horror, attorno a cui gira da anni la possibilità di un adattamento per il grande o il piccolo schermo o entrambi.
Il romanzo è infatti di notevoli dimensioni e adattarlo per un formato cinematografico è un progetto ostico. Un tentativo è stato fatto nel 1994 con una miniserie da 4 episodi,  per un totale di 6 ore, in cui recitava lo stesso King. La storia segue le vicende di vari personaggi, in un discreto arco di tempo, che tentano di raggrupparsi per sopravvivere dopo che un virus creato in laboratorio e sfuggito al controllo dell'uomo ha ucciso quasi il 99% della popolazione. Racconta l'evoluzione personale, nel bene e nel male, di alcuni sopravvissuti, il tentativo di ricostituire uno scheletro di società civile mentre le loro sorti sono comunque in balia di poteri superiori, l'eterna lotta tra Bene e Male.
È del 2014 la prima dichiarazione di volerne fare una adattamento per il cinema gestito dal regista Josh Boone (Colpa delle Stelle e X-Men: The New Mutants) in principio come unico film poi suddiviso in 4, poi in una miniserie da 8 puntate che anticipavano l'uscita di un unico film; in seguito il progetto fu accantonato. È per questo che i fan di King hanno accolto con grande piacere la dichiarazione rilasciata dal regista sul portale dedicato a Stephen King Lilja's Library:
Sto ancora lavorando a The Stand, sarà il mio prossimo lavoro dopo che uscirà New Mutants nelle sale ad aprile. Sarà una miniserie, ci ho lavorato negli ultimi quattro anni e vi prometto che sarà un adattamento fedele al libro, con un cast incredibile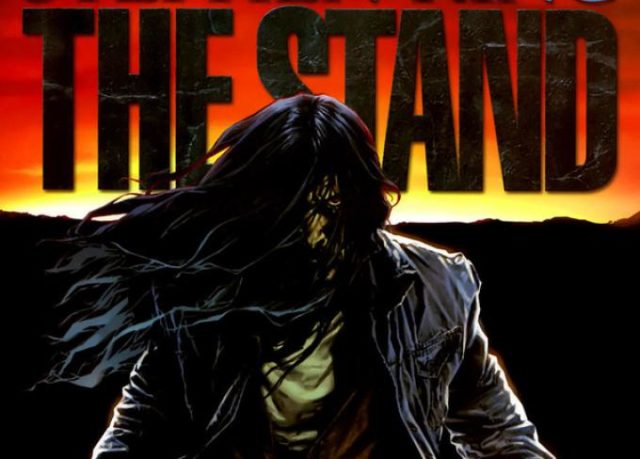 Come ogni fedele lettore di King ben sa, i romanzi L'Ombra dello Scorpione e la Saga de La Torre Nera sono strettamente connessi, soprattutto in ragione di uno dei personaggi principali di entrambe le storie, Randall Flagg. Questo personaggio, o per meglio dire una delle sue tante versioni che compaiono nell'universo di King, è stato recentemente impersonato da Matthew McConaughey nel film La Torre Nera, stroncato dalla critica e dai fan, ma di cui siamo ancora in attesa di sapere se verrà integrato con una Serie Tv. Sarebbe interessante quindi scoprire che all'interno dell'incredibile cast menzionato da Boone ci sia anche McConaughey nel ruolo di Flagg; staremo a vedere.
Nel frattempo gli adattamenti dei romanzi di King si sprecano: ultimi arrivati su Netflix i film Gerald's Game e 1922. Mentre la Serie Mr. Mercedes che ha avuto ottime recensioni è stata rinnovata per una seconda stagione e la Serie antologica Castle Rock è di prossima uscita.