Dopo un lungo periodo di pausa, il simpatico volto di Jim Carrey tornerà in televisione. L'attore canadese non compare sul piccolo schermo da una ventina d'anni. Infatti l'ultima Serie Tv in cui ha recitato è stata In Living Color, andata in onda sulla Fox dal 1990 al 1994. Ha tuttavia avuto diversi ruoli da guest star in Serie Tv come 30 Rock e The Office. Recentemente ha inoltre sviluppato I'm Dying Up Here, di cui è produttore esecutivo.
Kidding è il titolo della Serie Tv di cui Jim Carrey sarà protagonista. La prima stagione di questa comedy di Showtime avrà 10 episodi della durata di 30 minuti. Il personaggio principale, interpretato appunto da Carrey, si chiama Jeff (Mr. Pickles), l'icona di uno show televisivo per bambini a capo di un impero miliardario, la cui vita inizia a implodere. La sua famiglia inizia a sgretolarsi e improvvismente si accorge che tutto ciò che è riuscito a costruire nel corso degli anni si è rivelato inutile. L'uomo dovrà così affrontare questa situazione in un mondo crudele, con risvolti tristi ma allo stesso tempo divertenti.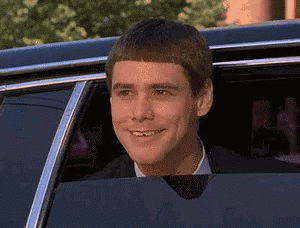 Kidding riunirà l'attore a Michel Gondry, regista di Eternal Sunshine of the Spotless Mind, film con protagonisti Jim Carrey e Kate Winslet. La Serie Tv sarà infatti diretta dallo stesso Gondry. Il presidente di Showtime ha così commentato la riunione tra i due per il progetto:
Nessuno è in grado di interpretare un personaggio come Jim Carrey, e questo ruolo porterà l'audience televisiva a chiedersi come abbia fatto a resistere così tanto tempo senza di lui. Con la partecipazione del suo partner di Eternal Sushine come regista, Michel Gondry, siamo sulla strada che porterà a un'esperienza magnetica ed emozionante.
Con Eternal Sunshine abbiamo infatti potuto vedere che la partnership Carrey-Gondry funziona. Il regista ha infatti vinto un Academy Award per la miglior sceneggiatura originale.
Showtime, madre di I'm Dying Up Here, desidera quindi continuare i rapporti con Jim Carrey. Non si sa ancora quando inizierà la produzione di Kidding, nè quando la Serie Tv debutterà. Ma con la bravura di Gondry e la capacità espressiva di Carrey, siamo sicuri che questa nuova comedy non ci deluderà.