Il sito di gossip The Cheat Sheet ha posto l'attenzione su un dettaglio nell'outfit di Jennifer Aniston visto durante la sua ultima apparizione pubblica. L'evento era lo Screen Actors Guild Award di gennaio, dove sia Aniston che l'ex marito Brad Pitt erano stati nominati per le loro performance, rispettivamente in The Morning Show e Once Upon a Time in Hollywood. Entrambi hanno portato a casa l'ambita statuetta conferita dal sindacato degli attori di cinema e serie tv e, proprio in questa occasione, i due sono stati fotografati mentre si scambiavano un sincero e affettuoso saluto.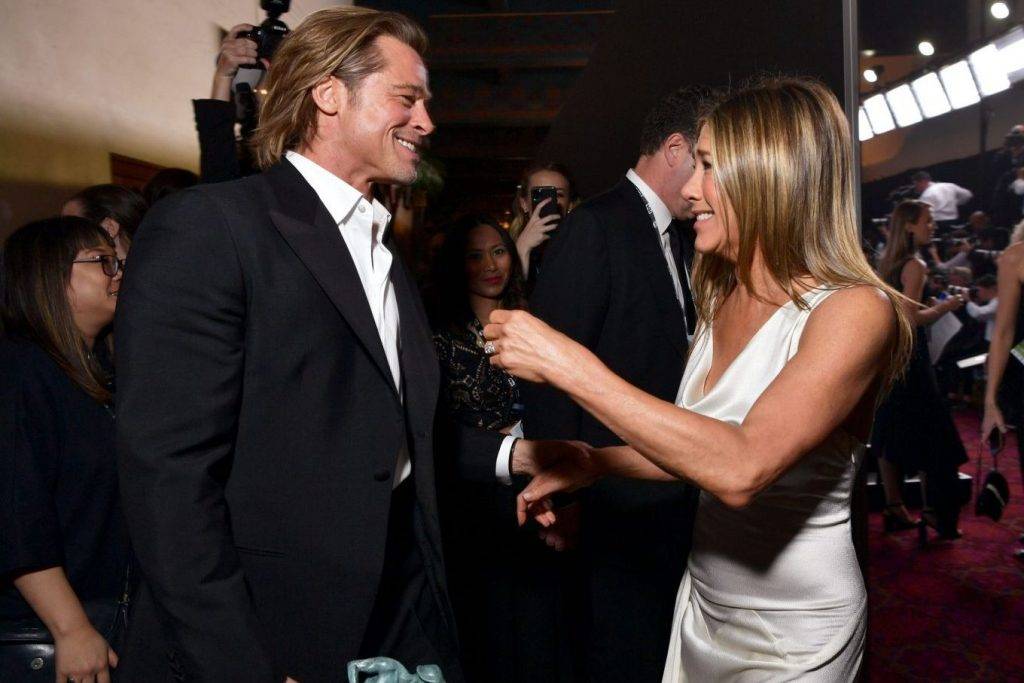 Alcune semplici foto che hanno mandato in visibilio i fan di Jennifer e Brad che vorrebbero rivedere insieme la coppia dopo la rottura di Pitt con Angelina Jolie.
Quello che il sito di gossip ha però fatto notare è la presenza di un particolare anello alla mano dell'attrice, che sarebbe proprio l'anello di fidanzamento regalatole da Pitt nel 1999.
L'anello, tempestato di diamanti, vale 500mila dollari e fu realizzato dalla designer Silvia Damiani, vicepresidente della famosa casa di gioielleria Damiani, in base alle richieste di Pitt. Il design del gioiello è ispirato a una parure di orecchini che l'attore aveva donato a Jennifer Aniston pochi mesi prima.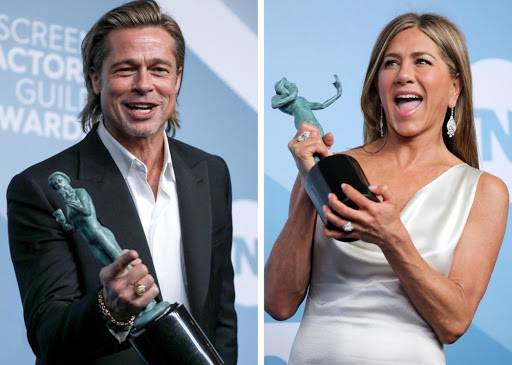 I due hanno iniziato a frequentarsi nel 1998 e si sono poi sposati nel luglio 2000, diventando una delle coppie più amate dello star system hollywoodiano. Nel 2005 è però arrivato il divorzio, dopo che Pitt ha incontrato Angelina Jolie sul set di Mr and Mrs Smith.
In molti sperano che dietro questa scelta di gioielleria fatta dalla Aniston, fatta proprio in quella specifica occasione, ci sia un messaggio indirizzato all'ex marito. O, molto più semplicemente, era una perfetta scelta da abbinare al suo magnifico abito Dior vintage.