Anche Iron Fist avrà una seconda stagione
Dopo Luke Cage II, Jessica Jones II e Daredevil III sembra proprio che dovremo segnare un altro titolo alla nostra 'to watch list' perché anche Iron fist avrà una seconda stagione.
E' di questi giorni la conferma ufficiale del rinnovo della serie targata Netflix/Marvel per una seconda stagione.
L'annuncio è arrivato direttamente dal Comic-con di San Diego, dove Finn Jones (Danny Rand), Kirsten  Ritter (Jessica Jones), Charlie Cox (Daredevil) e Mike Colter (Luke Cage) erano impegnati per la promozione di The Defenders.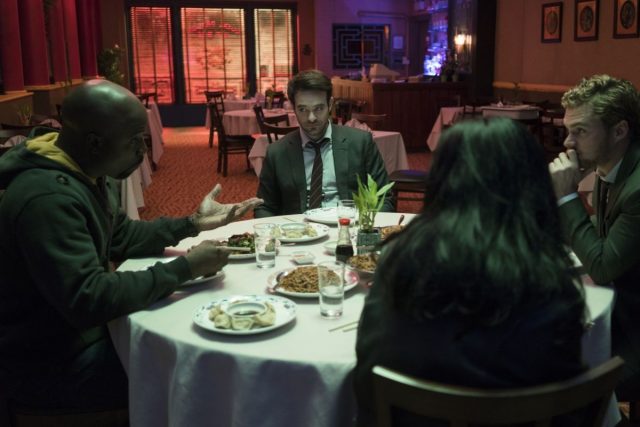 La prima stagione, che era stata rilasciata lo scorso 17 marzo, è stata prevalentemente un'introduzione a quello che è stato il passato di Danny Rand. Quello a cui dobbiamo prepararci nella seconda stagione sarà probabilmente un Iron Fist più maturo. Finn Jones lo aveva già anticipato parlando del ruolo del suo personaggio in The Defenders. Qui le sue parole:
"Il discorso è che con Danny abbiamo un ragazzino ordinario con un sacco di problemi, e stiamo cercando di appianarli tutti prima che diventi il Danny 'Iron Fist'. E quello che vedremo in Defenders è che Danny scende a patti con l'essere un supereroe. In The Defenders quando inizia non sa neanche cosa sia un supereroe, e poi incontra questi ragazzi e reagisce tipo: 'WHOA. Questo è figo,' e alla fine di tutto si vede un Danny che si prende le sue responsabilità in modo molto più maturo".
E' uno degli interpreti della serie a parlare di quella che potrebbe essere la trama della seconda stagione. Stiamo parlando del nemico/amico Sacha Dhawan, che interpreta Davos nella serie. In una recente intervista radiofonica ha dichiarato:
"Il punto cruciale della storia di Danny e Davos penso inizi davvero verso la fine della prima stagione [di Iron Fist] e penso che non si vedrà qualcosa in ' The Defenders', ma magari nella seconda stagione. In Iron Fist, Davos rappresenta il Joker di Batman. I due sono acerrimi rivali con quest'ultimo che ritiene che dovrebbe avere lui il potere del Pugno d'Acciaio assegnato invece a Danny, una persona che si avverte come un outsider a K'un-Lun".
Come annunciato al Comic-con la serie avrà un nuovo sceneggiatore. A sostituire Scott Buck  (al momento al lavoro con Inhumans) ci sarà Raven Metzner ( "Sleepy Hollow", "Heroes Reborn" e "Falling Skies").
Per rivedere Iron Fist non dovremmo attendere molto visto che è previsto per il 18 agosto il rilascio di The Defenders. (Qui il trailer ufficiale)